On this episode of Revelator I welcome The Black Delta Movement and 10 Years talking touring, music and more. I also cover the top movies at the box office and housewife's who love all the 50 shades.
This weeks blog post also included photos of past guest Die So Fluid who played in Nashville Feb. 9th at the Exit In supporting Eyes Set to Kill and Wednesday 13.
Lead by the one and only Grog started the evening off right with a high energy, thunderous roar! Grog is not only an attractive woman with herself made stunning outfits. Grog's powerful bass lines, vamping vocal work won over the crowd 100%. Check out these photo's I took.
You can also hear Grog's interview on Revelator here: "Welcome to The Grog Shop"
you can view all the photos of
Eyes Set To Kill and Wednesday 13
The Black Delta Movement:
Matt Burr the vocalist for the UK based band "The Black Delta Movement" who joins me to discuss the bands upcoming plans for writing new material and future touring plans. Matt and I also discuss the bands beginnings and the drive behind their unique sound.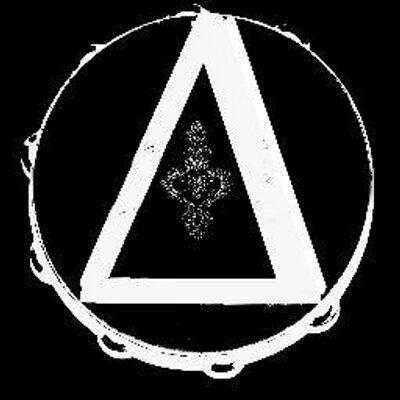 Matt Burr the founder and vocalist of The Black Delta Movement appear on Revelator #99
You'll hear cuts off the bands latest EP and also deeper cut from older EP's on the show.
For more information on The Black Delta Movement please visit:
http://theblackdeltamovement.co.uk/
https://twitter.com/BDMofficial
The Black Delta Movement, Hull's unique, psychedelically tinged, indie, garage blues band, launch their 2014 music campaign with their fourth EP Ghost Dance In a year where they have played live on BBC radio and produced blistering live performances at The 100 Club, Galtres Festival, Camden Barfly and support slots with Steve Cradock, The View, Shaun Ryder, The Moons and Proud Mary. They put together and performed a benefit for the homeless and performed at Holy Trinity Church in their hometown of Hull to over 400, the first rock and roll act to play here.
Ghost Dance features 4 new self penned tracks which demonstrate their raw talent and heavy psyched out garage sound. Soaring 6 and 12 string guitars of Matt Burr and Dom Abbott, pulsating rhythm of new drummer Jacob Tillison and bass player Liam Kerman provide an original sound that illustrates and pinpoints their ability as recording and live performance artists. The Black Delta Movement is a hardworking, creative band with a professional approach to live performance commitments and is showcasing new material during their campaign to bring their music the masses. With intentions of adding to their current schedule of events, including festivals, venues and support slots for established bands: The bands 2014 Music Campaign expects to put The Black Delta Movement firmly on the music map.
Ryan "Tater" Johnson from 10 Years joins me to talk about the bands current tour with Otherwise, Luminoth both former guest of Revelator. The Birth to Burial tour will be tearing through a large number of towns. 10 Years new album "From Birth to Burial" the bands 7th album since 2001 will be released this April 21st. You can hear Tater talk about the release, and his thoughts on how the music industry has changed since the bands beginnings.
On this broadcast of Revelator you'll hear the newest single Miscellanea and a personal favorite of mine Knives.
Tater was really easy to talk with on a large range of topics from illegal downloads, touring, and the bands future plans for more touring.
This Week in Revelator History: Sick Puppies
Last year I was able to interview former lead singer and co-founder Shim Moore about the bands upcoming tour with Eyes Set To Kill and Cilver. It's funny that Eyes Set To Kill is also featured on this week's blog post. You can hear Shim's interview on Revelator #47
Shackin' Up With Sick Puppies:
Sick Puppies have kept going since the parting of ways with Shim this past October. They're working on new material and have been working with another former guest Blue Stalhi.
You can hear the latest interview I did w/ Blue Stalhi here: Revelator 86" Blue Stalhi in The Drowning Pool" Blue Stalhi has teamed up with Sick Puppies bassist Emma Anzai on his latest track titles "Not Over Til We Say So"