On this episode of Revelator I welcome special music Like Monroe to talk about their new album and current tour with Mushroomhead.
I'll also cover the NFL Playoffs, The top movies, Grind Core MOM, and this week in Revelator History featuring Clutch.
Like Monroe:
Chris Deckard from the band joins me to discuss the bands early beginnings and their current tour with underground legends Mushroomhead. Chris and I also get into a very deep, heartfelt, personal topics that range from substance abuse, relationships and an often not talked about loss of a child due to miscarriage. It's really this type of personal pain and struggle that reveals the inner workings of the band and how honest and humble they are. On the show not only can you hear first hand about the adversiadty that Chris has overcome but also hear the first single "The Hills" and Chris's favorite track off the album "Changing Lanes". Both of these songs can be found on the band debut album "Things we Think but Never Speak"
The most enduring, effective and exciting songs are the ones that connect with listeners in that's Profound, meaningful and personal. That's why there are so many timeless tunes about broken hearts, troubled families and overcoming adversity. Some bands set out to save the world, tackling gigantic issues with elaborate polemics. Nothing wrong with that, but others make music simply to save themselves, hoping to influence and inspire those stuck in the same daily struggles by putting their passion and pain upfront.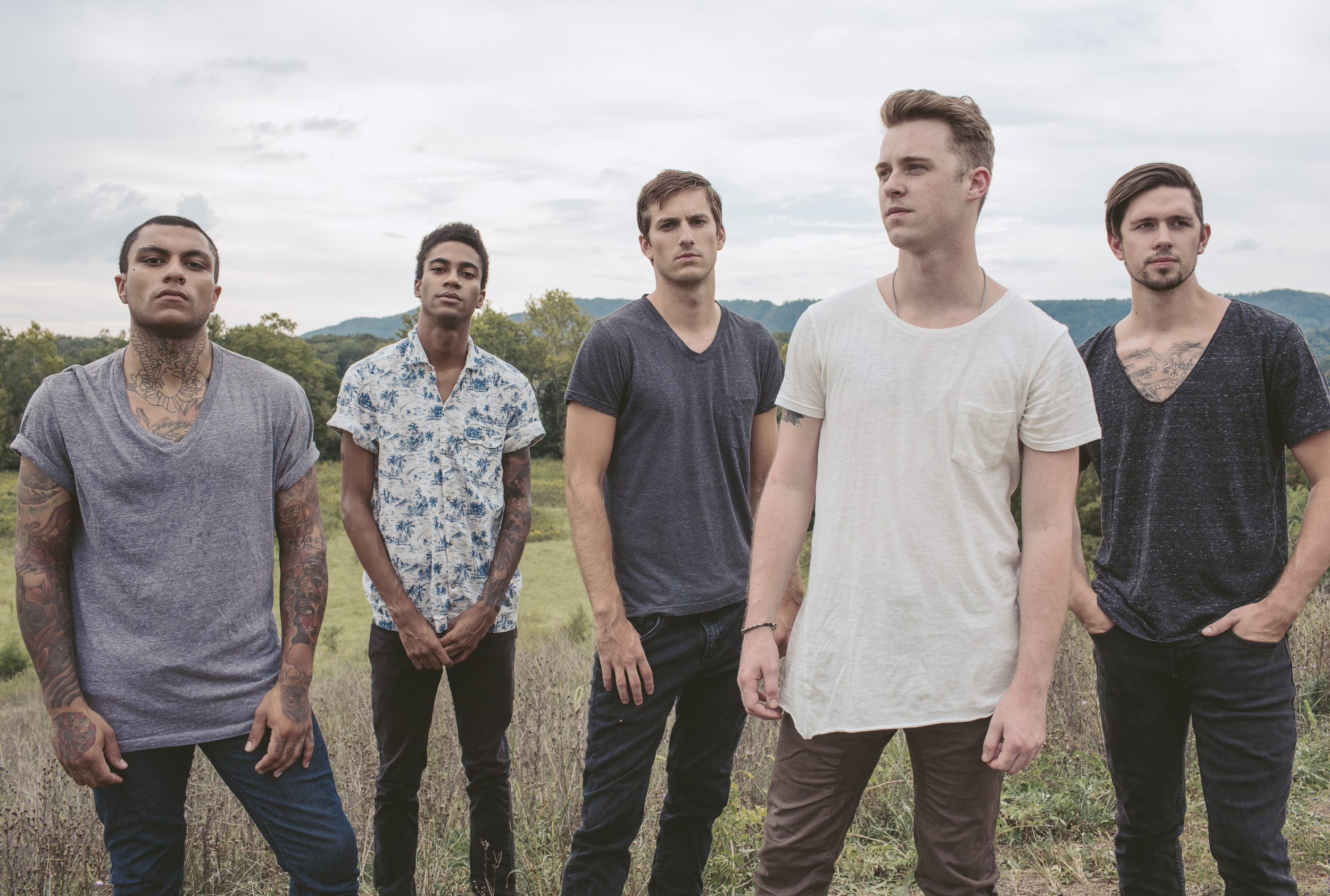 LIKE MONROE is such a band, dedicating their lives toward making music their job, putting passionate real life storytelling to work on their breakthrough debut album. The Houston, Texas based Ty Johnson, Wade Concienne, Chris Deckard and Alex Lofton have lived through much since coming together to make music as teenagers; breakups, a girlfriend's miscarriage, Deckard's struggles with substance abuse, rehab and relapse. It's all gone into Like Monroe's songs, giving voice to raw emotions felt by so many. Imagine combining the electro-anthem creativity of 30 Seconds To Mars, the progressive lyricism of the genre-defining Thrice, the melodic dexterity of Saosin and the passion-fueled exhibitionism of Underoath, who sold millions of records while maintaining artistic integrity. Like Monroe is at the forefront of a new wave of emerging young talent, blazing a path alongside likeminded peers in Nightmares, Secrets, Hands Like House and Cursed Sails, all rapidly defining an all-new generation of heavy sounds.
The amount of buzz and noise Like Monroe was able to kick up on their own drew the attention of Strong Management, the boutique firm instrumental in the careers of Killswitch Engage, As I Lay Dying, iwrestledabearonce and Big Chocolate, among others. Metalcore music industry veteran Carl Severson, who has released records with Every Time I Die, The Devil Wears Prada and In Flames (among others), took note as well. He signed Like Monroe to a deal with Good Fight Music, in partnership with eOne Heavy. The group set crafted their exciting debut with producer Drew Fulk, whose credits include co-writing, producing, mixing and engineering with Heartist, For All Those Sleeping, Motionless In White, The Amity Affliction and Sirens & Sailors, among others. The end result is a fresh album that appeals to the sensibilities of Warped Tour goers, Rockstar Mayhem fans, readers of Alternative Press and pop music lovers alike. There's a chunk of songs that don't feature a single moment of aggressive screaming, emphasizing Like Monroe's proficient prowess at writing catchy melodies. There's moments of fierce brutality as well, all infused with postmodern electronics and groove. "Roswell" succinctly encapsulates the many tools Like Monroe has in their arsenal, with lyrical themes of alienation and feeling out-of-place. "Changing Lanes" is about the transitional moment when one must decide whether to live a life of quiet mediocrity or to throw caution to the wind and pursue a dream with unrelenting determination. The bombastic "We Will All Prevail" is a triumphant reminder of the positive outcome of perseverance and the importance of seeing the light at the end of the tunnel.
The young men of Like Monroe are confident but not cocky, confident in the music and message they deliver and able to look their fans in the eye and themselves in the mirror. They know who and what they are and soon, the rest of the music world will know too!
This Week in Revelator History:
Clutch:
It's hard to believe this episode of Revelator #42 "The Wolf Man Kindly Rquest… Clutch" featuring Dan Maines who talks about the bands aggressive touring plans and releasing an album under their own record label. Dan and I also talk about micro beers, and how the record industry has changed over the bands time in the industry.
I'm happy to report Clutch is finishing up their winter tour and are set to head back into the studio to work on a new LP. Neil Fallon tweeted a few days about that more info would follow regarding the album. For more information about Clutch please visit

pro-rock.com
Revelator Past Guest:
Haster:
The guys have been busy to start 2015 with the new release of their video "Within These Walls" Haster appears on Revelator #62 "Smile Haster, Dead Soul Drivers" To discuss the bands futore plans that involved playing last year's Uproar Festival and a featured spot at the Anaheim Ca. House of Blues.
Haster formed in late 2010 set on bringing back the American Alternative Metal movement spliced with Hard Rock influences. A
dopting styles from acts such as Chevelle, Tool, and Korn, the band places equal importance on stage presence and musicianship. Their ambient feel, heavy foundation, and a performance intent on telling a story, evoke an unparalleled experience that creates an insatiable desire for more.





Recording their debut E.P. "Searching" became the first step towards establishing a presence in the Orange County music scene. A relentless show schedule, a humble attitude, and constant efforts to improve have stimulated an overwhelming growth that inspires an emotional connection with fans worldwide. Haster started as a band, but is quickly becoming a movement.





Placing importance on live performances as well as social media, the band reaches out to an enormous number of followers on a daily basis. Meaningful messages and sociable attitudes help them create and maintain a personal communication with their fan base. Haster believes in their music and hopes to share it with anyone willing to listen.
Haster Links:
· Facebook
· Twitter
· iTunes
· YouTube