Revelator Show 90:
On this episode of Revelator I welcome music guest Die So Fluid. I'll also cover the top movies, Christmas cakes, sports and lots more on Revelator! Finally back on Itunes
Well, the end of the year is getting closer and closer. I've had a good year here at Revelator and in the next few weeks I'll take a look back at some of my favorite guest and music featured on the show on 2014.
Last week's blog featured GWAR photos. This week's features some cool shots of COC putting down one of the heaviest sets you'll hear! It's hard to believe COC has been together for as long as they have. They started back in the mid 80's in North Carolina. This line up is the original 3 piece that started it all. Check out these cool photos from last week's show.
This week's guest is the lead singer Grog from the London/ La based band Die So Fluid. The band just released their new album " The Opposites of Light" The bands 6th album since 2000.
Grog and I discuss a wide range of topics from recording, writing, the holidays and their upcoming tour in 2015 with Eyes Set to Kill starting mid January. To see if Die So Fluid is coming to your town.
Not only to Grog and I talk about the bands touring plans and music we also play a few cuts off the new album starting with their current single "Nightmares" and we close out with "Black Blizzard" I believe she said Black Blizzard is a song that really lets people know what the band is really about musically.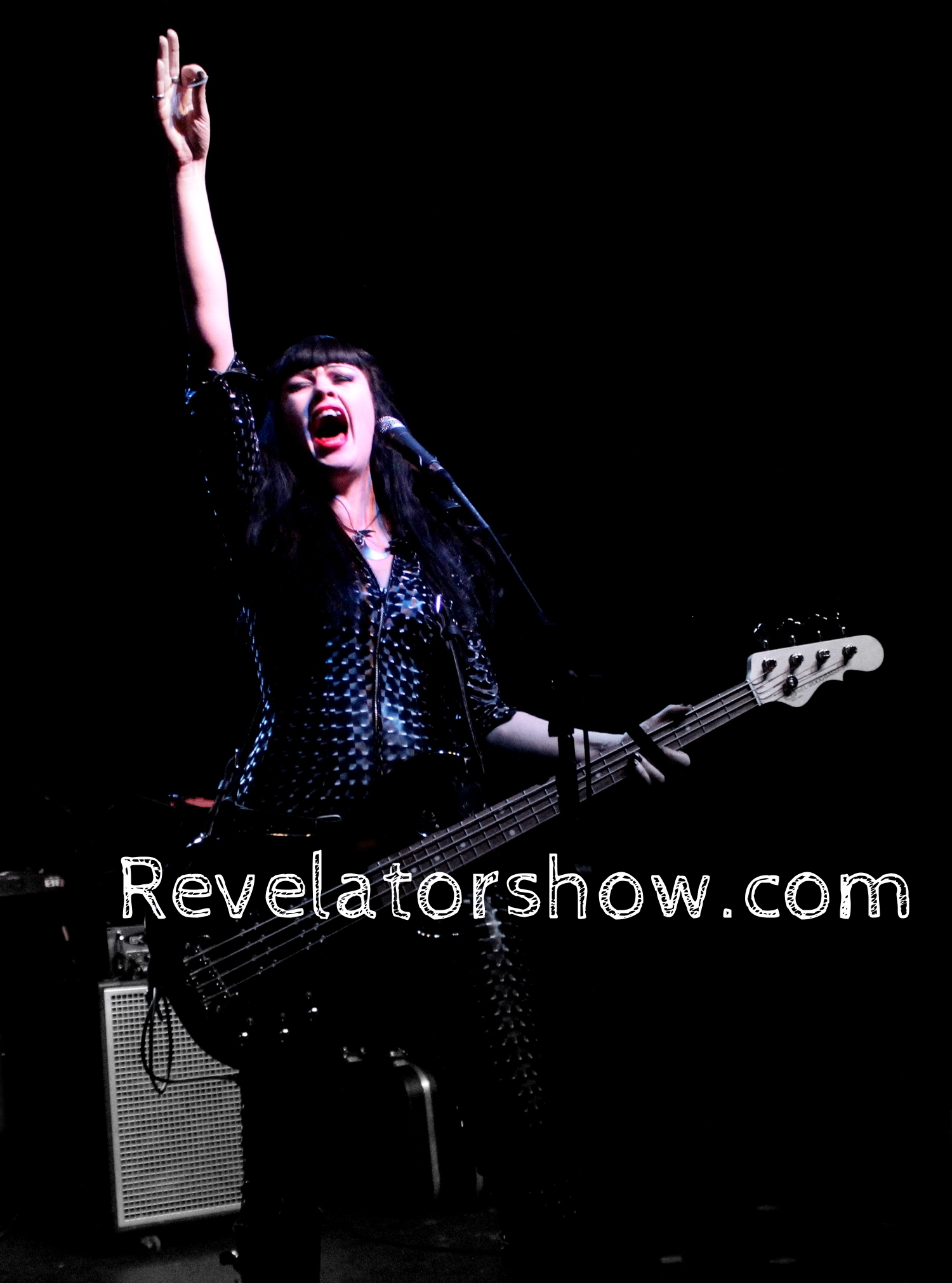 Revelator past Music Guest News:
Varna:
Long time friends Varna have a new lyric video for the song "Running Away"
Liz from Dark Beauty who appears on Revelator #74 "Kobra and The Fallen Angel" Liz flipped things around on me and I will appear on her new podcast. http://darkbeautymusic.com/podcast It was kind of strange because I've really never been interviewed to talk about Revelator. I hope you'll go visit her site and listen Liz interview me. We cover a wide range of things and I hope I don't come off as a complete fool.
Liz has been a big supporter of me and I was honored that she was willing to feature me on her new project. I encourage you to check out her podcast and also her new album "Fall from Grace"
Adelitas Way:
Ric from Adelitas Ways joins me on Revelator #73 "Speak the Truth about Rock" to talk about the band's new album "Stuck" and share his views on the music industry from streaming sites, playing live shows and future plans for the band. You'll also hear a few cuts cut off the album Stuck that include "Dog on a Leash"
Adelitas Way will be joining this years "SnoCore Tour" with Flyleaf, and Framing Haley. The tour is set to kick off this Feb. to see a all SnoCore tor dates: http://www.snocore.com/
This Week in Revelator History:
This week in Revelator History features the band "Love and Death" headlined by Korn guitarist Brian "Head" Welch. Revelator #39 "Lubed Up for Christmas" The drummer from "Love and Death" Dan Johnson joins me to talk about the bands formation and his audition info the band along with meeting Brian.
On this weeks show you'll also hear the first single "Paralyzed"