Revelator Show 88: Black Friday Brawl On Whisky Row
On this episode of the Revelator show I welcome back music guest Annandale to discuss their latest EP release. I also welcome AZ. based band Voodoo Sex Cult who also released a new album.
I'll also feature Gemini Syndrome as part of "This Week in Revelator History" and their first ever single "Basement" from the debut album "Lux"
Well, coming up with a name this week was not as easy as the last few weeks have been but here are a few that almost made the cut.
"Martha's Stiff Kitten"
"Whiskey Row"
"Black Friday Death Clock"
"Martha's on Whiskey Row"
It's been a busy few weeks for me. I was at the Slipknot & Korn "The Prepare For Hell Tour" last Friday night in Nashville. I wrote a full review to go along with some really kick ass pictures. Here is a sample of review.
Korn and Slipknot: The Prepare for Hell Tour
The Bridgestone arena located in downtown Nashville was the place setting for the Prepare for Hell Tour, featuring two heavy hitters in a lot of ways in the heavy metal music scene. As I approached the arena not only was there a sea of people flocking into the arena but the cries of religious protesters urging concert goers to not attend the show because the blood of Christ was spilled for them. I was on my way to Hell this evening and I could not have been more excited. I started to think, "do these extreme religious protesters think that someone who is about to see their favorite band is going to all of a sudden give up their ticket, take off their concert t-shirt, and ask the protestor to forgive them, heal them, show them the Lord's light and love and walk away?" Nope- no one does that. Read Full Review
My upcoming concert photos will include GWAR, Steel Panther and former guest Like A Storm.
Annandale:
Annandale was one of the first guests on Revelator. Appearing on show #2 "I'm an Egg Man" the show also includes comedian /singer song writer Lisa Monroe.
Annandale is a hard rock based out of Knoxville, Tennessee. Chad and Ashley founded the band in May 2012. The band just released their follow up to their 2013 EP "Moving Forward" that was produced by Clint Lowery from Sevendust. The EP also features Morgan Rose from Sevendust on drums.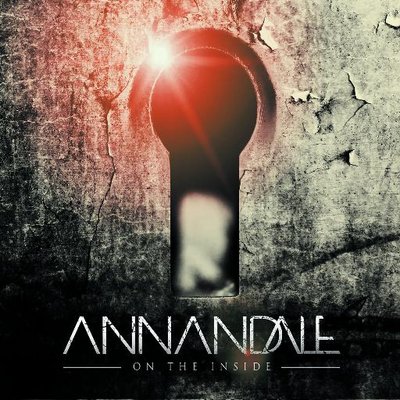 Annandale's new album titled "On The inside" was released on September 30th. https://annandale.bandcamp.com/ the new EP shows the bands growth musically and also the depth of Ashley's lyrical as a song writer. The depth and dynamic growth of Ashley coming out of her shell in her own words has allowed the band to really flourish. The opening song "Perfect Disaster" is wide open big guitar riff and the seductive lead in vocals of Ashley followed by powerful harmonies. This song drives hard set the tone for the interview.
The last time Annandale were on the show they had just played their first show and here it is over a year and half later with another EP and touring dates that include an opening gig with Nonpoint on Dec. 17th You can't talk tour without talking about the Van 'Martha" she old school, likes gas and biscuits, wears an apron and does not care if you think she is ugly at all! Speaking of Ugly! The close out track to the interview says all need to know and hear about where this band is trending!

Voodoo Sex Cult:
The guys from Voodoo Sex Cult appear on Revelator #88 To discuss their new album " A Year and A Day" We also get into the bands beginnings and future plans for 2015.
For more information about Voodoo Sex Cult please visit:
The band Voodoo Sex Cult is based out of Prescott Valley, Arizona. They are five guys that share on common goal, one common passion. Who create their own distinct sound of rock and roll, and share it with the world is pleased to announce the release of their debut album "A Year and A Day"
The album "A Year And A Day is a brooding, diverse collection of rock songs that speak volumes to the quality of independent rock bands out in the world today. The guys from the band join me to talk discuss their future plans and discuss the bands beginnings. We also have some fun about on how the band got its name. Remember to always give the "Stiff Kitten" and enjoy the Holidays!

In all seriousness the guys from the band were great and it's always nice to meet great people in the industry.

Past Revelator Guest Music News:
Requiem: http://www.revelatorshow.com/artist/#/reqiuem/
The California based band Requiem appear on Revelator show #84 Sticks & Stones and Wishing You Hell "Jacklyn was recently featured in Revolver Magazines hottest women of heavy metal.
The band's debut album "The Unexplainable Truth" was released last month and features their new single and new video for the song "Sticks & Stone and Her Lovely Bones"
You can read full live review...

These guys have the "IT" factor when you hear them you get the feeling that they are really only scratching the surface of what they can do. We Are The Finale are not only good dudes but also have written amazing songs.
This Week in Revelator History:
Gemini Syndrome:
I had the pleasure of interviewing Aaron from Gemini Syndrome back in November of 2013 on Revelator a few months after the band's debut album "Lux" came out. You can hear that interview here Revelator #37 "Take a Number, Make a Wager"
Aaron is a great interview, he's so willing to talk and share things about his life and musical career. He's a humble and very easy going. Aaron shares his insight on many topics. We talk about his past jobs before music, Albinism, playing live and Gemini Syndromes upcoming tour with Sevendust! You can hear my interview with Clint Lowery from titled "Ride For Dime and Black Out The Sun"
I attended the August, 1st. Gemini Syndrome show in Chattanooga, Tennessee Read full live concert review!