Revelator Show 83: "Stone Cold Kitchen Duty"
On this episode of Revelator I welcome back Ryan Neff the bassist from the band Miss May I. I'll also play their new single "You Want Me" and the first single off the latest album "Rise Of The Lion" "Gone"
I also welcome Kia from a young up and coming band Conquer Divide. You'll also hear the bands first ever single "Eyes Wide Shut" and a teaser clip for the bands second single "At War"
I'll also make my week 8 NFL picks on the show and cover the top movies.
I always enjoy coming up with fun titles for the shows. This week's offered a lot of great material. Here's a list of a few titles I came up with.
"Miss May I Conquer your Divide"
"Knotfest Divide"
"Easy Bake Oven Melody"
"Trapt Guilty Pleasure"
"The Easy Bake Oven Memoirs"
Conquer Divide:
Conquer Divide is not a collective group of attractive woman who play some songs. Conquer Divide is a group of musicians who happen to really attractive woman. From the vamping, melodic vocals of this week's guest Kia, the intricate guitar work of of Izzy. You can hear Conquer Divide has a formula that is worth the wait. It is also worth mentioning that guitarist Izzy is giving guitar lessons while she is in England. For more info follow this link: http://izzyjohnson.bigcartel.com/
Kia and I had a great conversation about the bands beginnings and writing process. We get into the details regarding the long process for completing what is sure to be an outstanding debut album into the music scene. Kia hints that the album being completed and released sometime in early 2015.
I also provide Kia some brain storming material regarding her inspiring career as a author. "The Easy Bake Oven Memoirs"
I look for great things down the road for Conquer Divide and a big Spring/ Summer tour for 2015! I hope to have Kia back on the show when that time comes!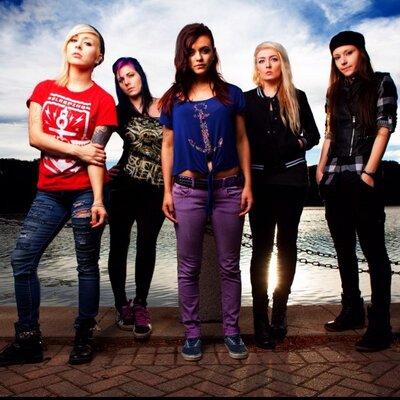 Kia from the all female band Conquer Divide joins me on Revelator #83 "Stone Cold Kitchen Duty " to talk about the bands first album set for release early 2015. Kia and I also talk about the bands recording process, easy bake ovens, touring, and guilty please music.
For more information about Conquer Divide please visit:
Eyes Wide Shut single: http://t.co/BqGnI4HepO
https://twitter.com/conquerdivide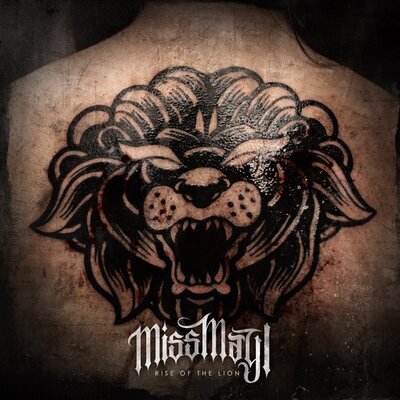 Ryan Neff the Bassist comes back on Revelator show #83 "Stone Cold Kitchen Duty " to discuss the bands upcoming headlining tour and past shows this summer. Ryan and I also discuss the bands future plans and planned downtime for the remainder of 2014.
You can also hear interview I did with Ryan back in April 2014 Revelator #54 "Miss May I Have Your Hot Pocket"
For more information about Miss May I please visit:
https://twitter.com/missmayiband
www.missmayimusic.com
MISS MAY I's new album, Rise Of The Lion, is out now via Rise Records! Get your copy via iTunes here.
I'm happy to welcome back Ryan Neff the bassist of Miss May I. We discuss the bands upcoming tour and his move to Columbus, Ohio. Ryan and I also discuss the bands plans for recording new music and taking a much needed break at the end of 2014.
Miss May I, have had a very busy year with the release of their new album "Rise of The Lion" The band did a small club headlining tour followed by a main stage slot on this year's Mayhem festival featuring Korn and Avenge Seven Fold.
The band is set for another tour "Road to Knotfest" that will kick off on Oct. 21st with special guest Affiance.
Ryan Neff the bassist from Miss May I, appears on Revelator #54 "Miss May I Have Your Hot Pocket"
Miss May I not only has another headlining tour to close out the year but they also released another single off the album "Rise of The Lion" Check out this kick ass video for "You Want Me" This song and video is a first round TKO!

MISS MAY I is pleased to announce their upcoming direct support run with headliners August Burns Red and supporting bands Northlane and ERRA on the Rockstar Energy Drink "Frozen Flame Tour". The tour kicks off on January 22nd in Baltimore, MD and runs for nearly a month and a half before coming to an end in Philadelphia, PA on March 8th
This Week in Revelator History:

Jake Nolan from the band "The Paramedic" joins me on Revelator #32 Elmo Kills; That's What He Does" http://omnes.tv/revelator/episode32/ to talk about the bands upcoming tour and newest video. It's hard to believe that this show is a year old. Jake Nolan was a great guest and talked about the bands beginning, touring and recording the album "Smoke and Mirrors"
The band has a New album Diary Of My Demons available everywhere August 12th! iTunes: https://itun.es/i6gH5py !
Future Revelator Guest:
Upcoming interviews and music by Like A Storm, Requiem, Snot, Blue Stalhi and many more! Remember to click subscribe below to get the latest Revelator shows and info!