Revelator Show 82: Electric Mornings

On this episode of Revelator I welcome back musical guest Rachel Lorin to debut her new song "Electric" off her unreleased album. I also welcome Jeff the lead vocalist from the band 3 Pill Morning to talk about the bands future plans and current tour with Theory of A Deadman.
I also cover this week's top movies at the box office and some really fun bizarre stories that included a very odd NYC cab driver calendar!
I like coming up with a creative name for the show and sometimes the titles appear from nowhere like this week's list! Some shows however, can be really hard to come up with a title. This week's show was hard because of having so much content in a short about of time. It had so many titles it could have been named. Here's a list of some that almost made the cut.
"I'll be your magician"
'Standing at Attention"
"Welcome to the So & So Hotel"
"Call me Mr. October"
"Sweet and Sour Calendar"
3 Pill Morning:
The first guest on the show is Jeff from 3 Pill Morning. Jeff and I discuss the bands current single release "Revolution" that is also featured on current Navy ads.
http://greenfleet.dodlive.mil/energy/energywarrior

Jeff and I talk about the bands current tour with Theory of A Deadman and future plans regard touring and recording new music while on the road.

Jeff, appears on Revelator Show #5 http://omnes.tv/revelator/episode5/

Here is an excerpt from the live review of the 3 pill Morning show here in Nashville:
You can tell from the years of touring, this band has crafted a tight, crisp, live show. The band has been touring on their 2012 release "The Black Tie Love Affair" for some time, cranking out great high energy singles, "I Want That For You" "Nothings Real" "Skin" and "Rain"
You can read the full review of 3 Pill Morning and other concerts I've attended here:
http://www.revelatorshow.com/live-concert-reviews/
To see more Revelator concert photos http://www.revelatorshow.com/revelatorphotos/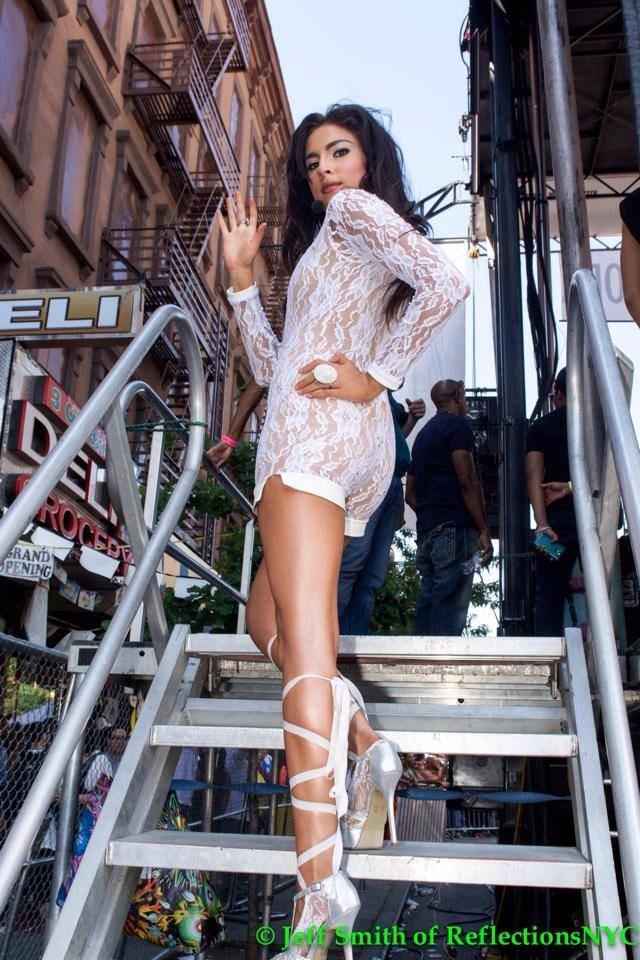 Rachel Lorin appears on Revelator #82To talk about the recording of her new album and working with Tony Harnell. She also talks about her modeling and traveling schedule. Rachel also talks about her new video for Love Bites
Rachel also appears of Revelator #62 "Eliza's and Rachel's Do's and Don'ts"
On this episode Rachel talks about her musical beginnings and how she got started in the entertainment industry. She also provides some helpful tips in regards to picking up ladies at the club.
For more information about Rachel Lorin please visit:
https://twitter.com/RachelLFilsoof
Rachel comes back to Revelator to debut her new single Electric! I'm very excited to have this opportunity to feature her new single.
Rachel is making her second appearance on Revelator. You can hear her first guest spot on Revelator #62 "Eliza's and Rachel's Do's and Don'ts"
Rachel, who is an outstanding guest, comes on to talk about her musical process for recording and writing her new album set for release in the New Year. She also talks about being mentored by Tony Harnell and his guidance not only with music but the business side of the industry.
I also break into an in prompt to "Story Time with Ryan" and I also get Rachel to let the rabbit out of the hat, to tell me what she will be dressing up as for Halloween! Hop! Hop!
Rachel also talks about the new video for her cover of "Love Bites" and how much fun she had putting the video together.
Rachel is one of my favorites to talk with because she is so genuine and humble along with being a very attractive and sexy woman. She is really an outstanding person who is very talented. When her album is released I'm sure she'll come back on show to talk about it!
This week In Revelator History:
Revelator #30 http://omnes.tv/revelator/episode30/ "Ride for Dime and Black Out the Sun"
I can't believe this show is over a year old. This week in Revelator History features the one and only Sevendust! This interview with Clint Lowery was done at last year's Ride for Dime event in Nashville! Clint talks about the bands short break before the release of Black Out the Sun and his other projects that include Hello Demons and producing some great bands like Candle Light Red, Annandale and many others.
Sevendust had a TV special on AXS "An Evening with Sevendust" Live from the Gothic Theatre! I'm happy to say I was able to attend the Nashville acoustic show. It was easily one of the best shows I've ever attended.
Concert photos & review for Sevendust

http://www.revelatorshow.com/revelatorphotos/#/sevendust-live-show-photos/
NFL Week 6 Picks
I had a better week at 9-6 than last week's 7-6 outcome. As of now I'm 48-28 on the season for games I've picked.
Colts vs. Texans: Let's start off with this week's TNF game. Look these nights games this year have been blow out! I don't expect this game to be a blow out at all! I want to pick the home team here in a divisional match up but Andrew Luck has been so good this season. I've got to ride the hot hand.
Lions vs. Vikings: The Lions are an up and down team but the Vikings has been pretty bad the last few weeks and the injuries at QB are the main reason. I like the Lions to bounce back.
Ravens Vs Bucs: The Bucs have played much better since that week 2 slaughter in Atlanta; however I still like the Ravens in a close game
Jags vs. Titans: After blowing a 28-3 lead at home to the Browns last week there is no way they lose to the winless Jags right? I say it can happen! Jags in a slop fest!
Broncos Vs Jets: Wow, this Jets team is a mess from front office to Geno Smith. Taking on the Broncos will not help matters at all. Broncos roll!
Patriots vs. Bills: It's been an odd year for who you think will win and won't but I've got to think the Patriots are still the class of the AFC East.
Panthers vs. Bengals: I think after an ass kicking like that in primetime the Bengals who are lights out at home will be tough to tame. Bengals in a heavy weight clash bite the Panthers!
Chargers vs. Raiders: Look I don't see this team winning much of anything this year, that being the winless Raiders who fired their coach during the bye week. The Chargers lead by my early season MVP Phillip Rivers should win big against their hated divisional foe.
Bears vs. Falcons: I'm going to guess this game will be a shoot out to the max! The QB who makes the least amount of errors should come out ahead. With that being aid I'm going Falcons in a wild, high scoring affair.
Cowboys vs. Seahawks: This could be the game of the week! The surprising Cowboys vs. the 12th man of the Seahawks! Russell Wilson is a flat out gamer and he's also 19-1 at home for his career! Seahawks!
Redskins vs. Cardinals: I don't expect much from the redskins for the rest of the season. RG3 is set to return around week 8 or 9. I feel by then the season may be lost for a team that's already 1-4. Arizona has injury issues all over the field but with that said playing at home should prove to be enough.
Steelers vs. Browns: With the Browns coming off the biggest come from behind win, by a road team in NFL history last week. The Browns get to seek revenge to their long time, hated rival the Steelers who stole a week 1 comeback away in the final seconds. I look for the Browns to have payback on their mind. Brian Hoyer the home town kid has proven to be the leader the Browns have been looking since 1999.
Giants vs. Eagles: I have no idea what to expect for this SNF matchup but with the Giants getting back to playing good D and running the football, it should be a fun game to watch. I still like the Eagles at home.
MNF: 49ers vs. Rams: The Rams have had a down year yet again because of their QB situation. This is not going to be a high scoring, high flying game. If you like hard hitting, smash mouth football, Monday night is for you! First TD wins!

I hope you enjoyed this weeks blog & musical guest. Don't forget to click subscribe below and share this week and other shows. Word of mouth is key.

Upcoming guest include Miss May I, Like A Storm, Conquer Divide, and Requiem and many more yet to be names.

Ryan