Revelator Show 80: One Eyed Fang
On This week's episode I welcome Aaron Beam from Red Fang to talk about their upcoming tour with Opeth and In Flames.
I also speak with Kimberly and JR from the band One Eyed Doll to discuss the bands future plans that include a new album for 2015 and their recent tours of 2014.
The Revelator Blog will feature music news from past guest like Bebe Buell, Bree Gibson, and Miss May I. I'll also give my week 4 NFL Pig Skin Picks! So far on the season I'm 32-16 on games I've picked.
The show title is always something I enjoy selecting. This week's was an easy selection but here are some other titles that almost made the cut.
"Red Doll Fangs"
"Red Fanged Dolls"
"One Doll, Two Fangs"
"Blood, Beer and Dolls"
I want to remind all readers to click Subscribe at the bottom of the page to get the latest Revelator Show & Blog sent to your Email.
Red Fang: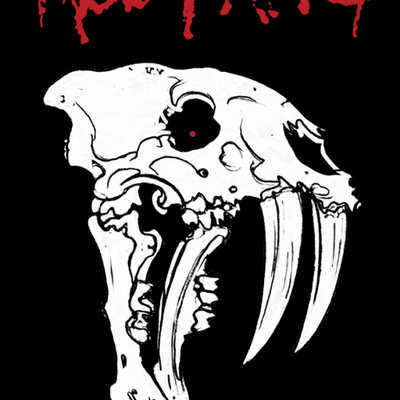 Aaron Beam the bassist/ vocalist from the band "Red Fang" joins me on Revelator 80" Red Eyed Fang" to talk about the bands aggressive touring schedule and their upcoming winter tour with Opeth. Aaron also hang with me to play a very awkward version of Alive, Dead or Nearly Dead.
For more information about Aaron and Red Fang please visit:
https://www.facebook.com/redfangband
My first guest on this now 80th episode of Revelator is Red Fang . Hailing from the Pacific Northwest,this band has steadily climbed and produced quality heavy,well writing songs for some time now and has put together an impressive touring resume that includes opening for such bands like Clutch, Slayer and is set to embark on a winter tour with Opeth. "The Communion of Sirens tour".
Aaron the bassist/ vocalist join's me to talk about the bands back ground and past tours. Aaron sheds some lights on his master degree in smooth moves. The show is booked with two great tracks off the band's latest album release "Whales and Leeches" that includes " Blood Like Cream" & Crows in Swine"

Aaron and I also talk about the bands future plans for writing new material for 2015. He also discusses the bands process for set writing and the upside and downside to playing small clubs vs. large venues & festival shows.
Aaron also was a good sport to play my uncomfortable and awkward game Alive, Dead or Nearly Dead.
If you're a fan of heavy metal and are looking for something new Red Fang is it! You can also get a free download of the band acoustic set recorded in London here http://redfang.bandcamp.com/album/teamrock-com-presents-an-absolute-music-bunker-session-with-red-fang
You can also get a free download of the bands new single "Hope" at www.redfang.net

One Eyed Doll:
Closing out the show is a band I've wanted to have on the show for some time. I first learned about this band from a fan of the Revelator show Bob White. He's been a long time fan and also has helped promote the show it's its early form.
Kimberly and JR who from the Austin, Texas based band One Eyed Doll were nice enough to appear on the show and talk about the bands future plans for new music in 2015, along with their past touring experiences with Mushroomhead, Static X . They also share some great stories involving meeting fans and performing live.
JR and Kimberly also talk about the bands unique sound live with being a two piece band. On the show you'll also hear two songs "Committed" and "Be My Friend" the video for Be My Friend also features Waylon & Jeffery Nothing from Mushroomhead.
Kimberly and JR not only create unique and entertaining music but are equally great people. It's always a pleasure to talk with and interact with great people who not only appreciate but respect what I do with Revelator. I hope to feature One Eyed Doll on a future show next year. There are some bands you come across that get it. One Eyed Doll is a fun, heavy, creative enjoyable band that I for one can't wait to hear what JR and Kimberly have in store musically and visually.
Revelator Past guest Music News:
I start this week's music news section with none other than Bebe Buell. How could I not? Bebe has really done it all in the entertainment industry; mother to superstar Liv Tyler, Playboy model, author, singer, songwriter, and performer.
Bebe appeared on Revelator #57 "Sterling Bebe" to not only talk about her new music, but also was kind enough to share some great stories about her past including a great story about Lou Reed who passed away this year. Bebe has recently released two new singles "Secret Sister" & "Hello Music City" https://itunes.apple.com/album/id916604049
Bebe is not only still beautiful but also has an infectious spirit both in her music and her overall attitude that only the Mother of Rock & Roll could harness.
Kaleido: kaleidoband.com
Christina Criss and the guys from Kaleido have finished up their tour with Alien Ant Farm and now are set to open up for the red rocker himself Sammy Hagar! https://www.facebook.com/photo.php?fbid=699778146776530 WOW! Christina I have to ask if the Sloth is going to Vegas and if he's a Blackjack or Roulette player?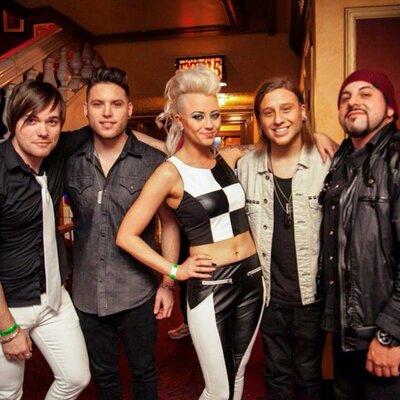 Bree is one of my favorite guests I've had on Revelator for many reasons. There are not many topics you can't discuss with Bree. She makes outstanding rock music; she's provocative, sexy and will no doubt make you want to have a drink of whisky! Make no mistake, she is the boss! The best of all Bree is recording new music!
I first met Bree early 2013, she's on one of the last shows of Unsigned on the old Omnes.tv network. You can hear that interview here. "Whisky, Red Wine and Bree"
I was able to catch up with Bree again before her headlining tour this summer on Revelator #60 "F***ing ATM's"
I hope to feature Bree again on a future Revelator show once her new music is released.
Miss May I have had a very busy year with the release of their new album "Rise of The Lion" The band did a small club headlining tour followed by a main stage slot on this year's Mayhem festival featuring Korn and Avenge Seven Fold.
The band is set for another tour "Road to Knotfest" that will kick off on Oct. 21st with special guest Affiance.
Ryan Neff the bassist from Miss May I appears on Revelator #54 "Miss May I Have Your Hot Pocket"

Miss May I not only had another headlining tour to close out the year but they also released another single off the album "Rise of The Lion" Check out this kick ass video for "You Want Me" This song and video is a first round TKO!

WEEK 4 NFL Pig Skin picks:
Coming off a week 3 where I went 11-5 for the week that puts me at 31-16 on the season.
Week 4 has some interesting matchup and also the first bye week of the season for the Browns, Seahawks, Bengals and Cardinals.
Giants vs. Redskins
Let's start with the TNF game where like last year I seem to not be able to pick these games well. This week features two teams I'm not real high on to begin with. So I'm going with the home team, the Redskins over the Giants in an ugly, sloppy football game.
Dolphins vs. Raiders: Something tells me to take the Raiders at home after they played pretty well in Foxboro last week but I'm sticking with the fins.
Bucs vs. Steelers: After the thrashing the Bucs took last week in primetime I'm not expecting much from this team at all. I'll take the Steelers in a ground and pound type approach at home.
Titans vs. Colts: Look the Titans defense is awful, so awful in fact I believe even the below average Trent Richardson could get 100 yards rushing against them.
Lions vs. Jets: This is one of those games the Lions should win but they have been a very talented, inconsistent team for too long. The Jets at home under Rex Ryan always play hard. If he Lions want to change my mind about them being an elite contender this year they will win this game. That being said I'm taking the Lions
Packers vs. Bears: Wow, the biggest disappointment o far this year award goes to... The Packers! Ding ding! Lambo leap that and discount double check this! How does 1-3 sound? This will be a shoot out to the max! First to 40 wins! The Bears coming off 2 huge road wins at san fran and vs. the Jets last week. The Bears at home will be tough to beat.
Panthers vs. Ravens: I don't know what to expect from the Panthers really! After the Steelers steam rolled them last week. I know one thing. The Ravens at home in front of that crowd is no easy task! Cam Newton needs help from his unproven wide outs and a running game to match.
Bills vs. Texans: The Bills got humbled at home vs. a very good Chargers team. I believe the struggles continue vs. a Texans defense that gets at the QB.
Jags vs. Chargers: This could get ugly! The Jags are awful! Heading to San Diego with a rookie QB making his first ever start against an attacking 3-4 defense spells trouble! Throw in the fact Phillip Rivers would be up for an early season MVP award and you got yourself a blow out in the making.
Falcons vs. Vikings: I don't expect the Falcons to score 50+ but I do expect them to win against the Vikings! So it's not burn and pillage but it will not be close.
Eagles vs. 49ers: Look the Eagles are for real. I said before the season started they are the dark horse! Don't be shocked to see them start out like the Chiefs did last year with an 8-0 or 10-0 start. The 49ers are shell shocked right now and facing an Eagles team that can score in bunches could rattle them mentally.
Saints vs. Cowboys: This could be the game of the week! This should be a high scoring affair! I think the Saints are a better team overall and should come out on top.
MNF:
Patriots vs. Chiefs: The Pats have not looks sharp at all this year. The Chiefs have injury issues but still play solid defense. I'll take the Chiefs at home in a tight ball game.
Upcoming guest on Revelator include: We Are The Finale, Like A Storm, LullWater, Rachel Lorin and Royal Bliss.