Revelator Show 78: Nonpoint and Nothing More
On this episode I welcome back Nonpoint to talk about their new album "The Return" set for release Sept. 30th. Hear Elias the lead vocalist of the band talk about recording the new album, Nonpoint's early beginnings, touring and Lebron James leaving Miami.
I also welcome Johnny Hawkins the lead singer from the Texas based band "Nothing More" to talk about their new self titled album and upcoming tour with Five Finger Death Punch, Hell Yeah and Volbeat. Johnny and I also discuss the band's new album, MTV, and water sports.
Not only will you hear great interviews but also cuts off Nonpoint and Nothing More perspective albums.
Coming up with a title this week was really easy. There were no other options really for a name unlike other shows. However how could I not try to come up with a few fun titles?
"Slow cooking Metal"
"Wake boards and Birthday songs"
"The "M" stands for"
I open the show talking about this guy Oliver "The Champ" Struempfel. The man set a new record for holding and carrying beers! He holds and carries 27 liters of cold delicious beer!
Oliver is the ultimate party favor! Carrying beers for you and 25 of your closest friend!
With football season in full bloom and the change of the season around the corner, we will start seeing the micro brews from all over the world. October fest beers crafted from grass clippings near Foxboro stadium in New England, with a nice blend of drift wood to give it the dry, crisp flavor you crave during the change of season. Christmas ales brewed from the sweat of elves banished from Santa Claus work shop. Seasonal brews from the west coast that feature a sprig of mint coupled with the remains of dead monks discovered on a sunken pirate ship. I believe it's called salty mint monks ale. Don't forget the most robust, bitter stout of them all, The Winters Coming. The beer is brewed from ashes of rough drafts of the final written TV series Game of Thrones. It's cold, dry and does not give a fuck who it kills!
Well, that was a fun rant! Here a video of Oliver doing his thing! Beer handles!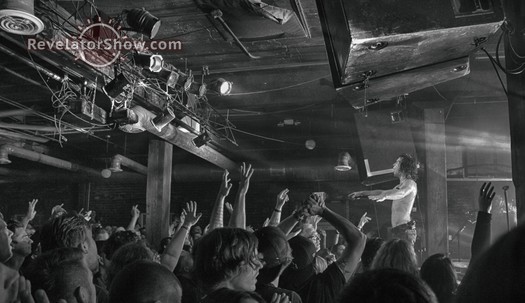 Dan from Nothing More makes his first appearance on Revelator #136 but the bands third guest spot. This time I was able to meet all the guys in person before there headlining show in Nashville. Dan and I talk about some fun touring stories, future plans and the bands upcoming euro tour to close out the year.
The guys will be working on new material for 2016.
Mark from Nothing More makes an appearance on Revelator #97 "Bill Brasky's Otherwise & Nothing More" He shares some great stories form the road and upcoming plans for 2015.
Johnny Hawkins the lead singer from the band Nothing More appears on Revelator 78"Nonpoint and Nothing More " We play cuts off their new self titled album. Johnny and I talk about the recording of the bands self titled album, MTV, the making of their video for the hit single "This Is The Time" and their upcoming tour with HellYeah, Five Finger Death Punch and Volbeat.
For more information about Nothing More please visit:
https://www.facebook.com/nothingmore
https://twitter.com/nothingmorerock
Johnny Hawkins the lead vocalist from Nothing More joined me for a really fun interview. He covered the bands new self titled album and the large undertaking to creating it and completing it. Johnny and I also have a few funny moments ripping on MTV. They really make it easy don't they? Not only do we discuss the new album but we also play a few cuts off the album including the new single "This Is The Time" We also discuss their upcoming tour with Five Finger Death Punch, Volbeat, and Hell yeah.
This interview has it all including talk about former guest Downfall2012 and partaking on some water spots!
Nonpoint:
Elias from Nonpoint first appeared on Revelator # 23 "Nonpoint To a Polarity" Elias and I discuss their self titled album and the upcoming writing sessions for what we now know is "The Return" set for release Sept. 30th 2014
Elias and the guys from Nonpoint have been great supporters of the Revelator show since appearing on the show last summer 2013. We were able to talk about the early days of Nonpoint dating back to 1997. Elias talks about his first meetings with Robb and how they got together.
It was great hearing Elias talk about working with Johnny K again for this album and where the band is musically. You can hear from the first single "Breaking Skin" that this band is exactly where they want to be both professionally and musically.
Elias, explains, "Last record we stepped in a direction we've wanted to for years and our fans revered us for it. This record we have gotten up to speed and dropped the pedal to the floor. I think our fans will embrace this record in a way no other Nonpoint record has been viewed or loved. We left no room for question of what we are trying to accomplish with our music or who we are. We haven't gone back to old school. We didn't reflect on our past. We didn't discuss what works. We are not "Statement" Nonpoint or even "Bullet" Nonpoint...... "The Return" is Nonpoint right the fuck now."
Revelator Past Guest Music News:
Digital Sumer: Was one of the first Revelator show guest. Digital Summer was featured on Revelator #3 "Where's Your Library Card?"
The then Guitarist Jon Stephenson has since left the band and is now with 12 Stones.
The latest DSTV Webisode has arrived! See how Digital Summer, a completely independent band, prepares for a U.S. national tour with Volbeat and Trivium. It might not be what you expect! Click "MORE" below or right HERE to watch!
Willpowerless is a band that may have provided the most bizarre story of on the road games called the wrist watch game and no, not the new apple watch! You can hear all about that and about the bands beginnings on Revelator #22 "Detachable Wristwatch'
Jordan and the guys have been working hard on new material for some time. You can download their new single "Stronger for free here. https://www.facebook.com/WILLPOWERLESS
Message To Venue Appear on Revelator #70 "Mango's To Montreal" On this episode we discuss making the new album, play cuts off the band's new album and previous album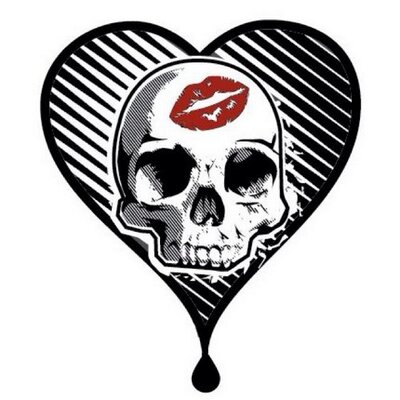 Message To Venus has successfully completed a two month Indiegogo campaign to help fund the release and promotion of its debut album, Victims & Villains. The campaign, which spanned July and August, helped generate over $11,000 through fan support. While Victims & Villains will officially release in early 2015, fans who contributed to the crowd-funding campaign receive an advance copy of the new album along with other special 'perks,' including a limited-edition Message To Venus comic book and more.
During the course of the Indiegogo campaign, Message To Venus launched a brand new Victims & Villains track, "Hollow," which is now available on iTunes at: https://itunes.apple.com/us/album/hollow-single/id915178929. "Hollow" is also streaming on Soundcloud at: https://soundcloud.com/messagetovenus/hollow/s-Y5YIu.
Dark Beauty who were on Revelator #74 "Lotus & The Fallen Angel" http://www.revelatorshow.com/shows/74 Liz was an outstanding guest and was also kind enough to send me a signed CD of their new album "Fall From Grace"
Dark Beauty is in the running to be featured for the entire month of October on Unleash the Furies. https://polldaddy.com/poll/8267106/
Give her band a listen on Revelator and place a vote!
NFL Pig Skin Picks:
Well, it was an exciting week one in the NFL! I went 11-5 on all picks I made with only a few surprises regarding the final week of scores. Heading into week two there are some really interesting matchups starting with this week's TNF game Steelers vs. Ravens. This is not the same as it was say 3 years ago when both these two teams were Super bowl contenders. With all these
Cardinals vs. Giants - Cardinals
Dolphins vs. Bills - Bills
Jaguars vs. Redskins- Redskins
Patriots vs. Vikings - Patriots
Cowboys vs. Titans - Cowboys
Lions vs. Panthers - Lions
Falcons vs. Bengals - Bengals
Saints vs. Browns - Saints
Rams vs. Buccaneers - Buccaneers
Seahawks vs. Chargers - Seahawks
Texans vs. Raiders - Texans
Jets vs. Packers - Packers
Chiefs vs. Broncos - Broncos
Bears vs. 49ers – 49ers
Monday Night Football
Eagles vs. Colts - Eagles
This Week in Revelator History:
Dallas Frasca appears on Revelator #27 "Sound Painter to a Paper Heart" Dallas talks about her early music career and the band's latest album at the time."Sound Painter" You can get a free download of their single "All Of My Love"
Since being on Revelator Dallas and the guys have since released a new single "Lizard Boy" and have released a live album.
Dallas Frasca is currently working on releasing new songs that they recorded with Ugly Kid Joe. I'm excited to hear what the new track from Dallas Frasca will sound like. I also look forward to catching up with her on a future broadcast of Revelator.
Upcoming Revelator interviews will include Red Fang, Rival Sons, Boiling Point, One Eyed Doll and many more.