On this episode of Revelator I welcome special music guest Adelitas Way and Chris Giles
As you know I enjoy coming up with fun titles for the show. This week show was a hard one to come up with. Here are a few titles that almost made the cut.
"Children of Rock"
"The Rock Army of Adelitas Way"
"Lifting the ban on Rock"
"Stuck"
"Stuck To Your Stereo"
Upcoming Guest:
Kobra and The Lotus, Sunflower Dead, We Are The Riot, The Nearly Deads, Dark Beauty, To Human and New Medicine.
I open the show sharing a fun moment about my son rocking out to The Night Watchman!
This week's Revelator gets rocking with Rick Dejesus from Adelitas Way. Rick joins me on this week's show to talk about the band's new album "Stuck". We also play the newest single from the album titled "Save The World" to close out the interview.
Rick and I met by chance really on Twitter. The Adelitas Way Twitter account was talking about how they can't get stations to play them. Well, to be honest it's a growing problem for many rock bands. I mean if a band like Adelitas Way, who have sold countless albums can't get radio play, what does that say for the independent rock bands trying to carve their way in the industry? If only there was a show that plays new rock & metal songs along with interviews from those very artists. Rick and I discuss this issue along with other topics during the interview.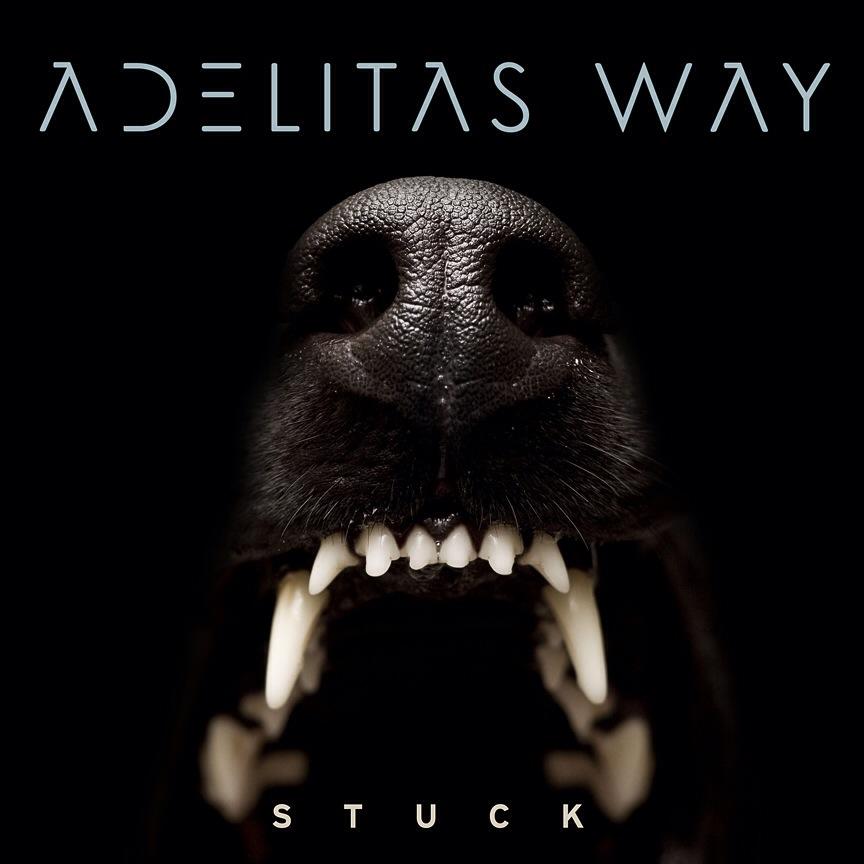 The interview starts after the song 'Drive" that shows the arrangements and over all range from the bands sessions here in Nashville. Fitting since Rick begins the interview talking about the creation process set in motion recording this album "Stuck"
I close the interview with the newest single from Adelitas Way "Save The World" A song with a deep meaning that I feel calls for a reflection of how and what we do and act towards others . This is my opinion from this song after hearing it.
The Album Stuck from Adelitas Way shows a classic approach to writing and creating an Album of original music. From the first single & Video "Dog On A Leash" to the deeper cuts "Blur" "Keep Me Waiting" and the and lyrically honest and powerful "Something More". The Album Stuck offers everything you could ask for in a rock album.
My second music guest Chris Giles came to me from the Indie Music Bus. If you're not familiar with the Indie Music Bus I suggest you find the Bus stop and hope on.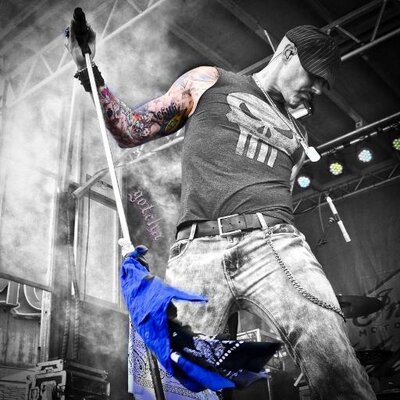 Chris musically is a little different from some of our guest in recent weeks .To those who've been with me for some time, you know I enjoy having different styles of music on the show. Chris not only is energetic but also has a positive quality to his music. Chris is a real genuine person.
Chris and I hit it off right away. I found it easy for us to talk not only about music but, a wide range of things from sports, family, life and so on. Chris is a positive, insightful guy. It's always a pleasure to talk with someone who is supportive of this project I've called Revelator. Chris as an independent artist has the right formula to not only perform but the attitude to succeed. Being humble, kind and forthright are all quality's that will carry you far in whatever you choose to do in life.

Revelator Past Guest Music News:
This week's segments of Revelator past music guest starts off with the east coast band called Jet Black Sunrise. Jay & Matt from the band appear on Revelator #55 "Loose Balloon" the guys share some fun stories and also how they almost ended up being called Loose Balloon. Well, you can check out their new EP titled "Departures" is the bands third and most mature recorded effort.

The Standstills are another past guest with new music on the way. Johnny Fox appears on Revelator #46 "Rise and Shine With A Four Foot Smile" Johnny talks about the bands beginnings and the recoding process of the new songs.

The Standstills are set to release their new EP "From The Devil's Porch" on October 21st, 2014.

We wanted to release this new body of music to our fans in a meaningful way that allows us to premier everything to you first and give you access to special merchandise as well as a few cool collectables. http://www.pledgemusic.com/projects/thestandstills

I just found out that another one of our past guest may be breaking or at least are on a hiatus. Jeremy from Candle Light Red who appears on Revelator #26 "Exposed and Overdosed on Candle Light" has just announced a few weeks ago that their singer Ryan Hoke has left the band and has no plans to return. Here is the letter from the band to fans at the end of July.

Hello CLR fans.
It's been awhile since we posted and I wanted to give you an update:
We took a few months hiatus from touring to regroup from October 2013 to January 2014. Around late February we began planning a tour and getting dates locked in to support another national headliner in the late spring/early summer. It was at that time, vocalist Ryan Hoke sent a letter to the band and record label saying that he was offered a great opportunity for a full time position that he felt he just could not pass up. He told us that he would be unable to tour with CLR anymore and had to wish us farewell. After patiently waiting for a few months to see if he may reconsider, it is now clear that he will not continue, and feels that he has made the right decision for himself and his family. Of course we wish him all the best and thank him for his contributions to CLR.
I wish with all my being for the band to continue, but it will take much evaluation to see if, and when we can move forward. I am hopeful and optimistic that we can continue and I am willing and able to do so. I intend to move forward playing music and hope to see many of you from the stage soon.
We will keep you posted, and hope to have another update for you very soon. Your ongoing support has, and continues to mean the world to us.
Thank you all so very much.
Jeremy
This week in Revelator History

I've decided to start a "This week in Revelator History" So last year on Aug. 20th I did a really in depth and personal interview with one of my favorite guest Brian Fair from Shadows Fall & Death Ray Vision. Brian talks about his family life, his back ground and former jobs before being a full time Musician. Brian was kind enough to donate a lot of time to us and has been a big supporter of what I do in sharing the love of music. This is " Dead Monks and Sunken Pirate Ships" Revelator #24

I hope you enjoyed this week Revelator Show & Blog. Don't forget to subscribe below for updates and notifications about new guest and material.