On this Episode of Revelator I welcome back Aaron the lead singer of Gemini Syndrome! I also welcome the band "Message To Venus" on the show to talk about their new album new album titled Victims & Villains. I'll also cover Top movies, Music news on past guest & where in the world is Casey's Kasem's Body!
This is the 70th Revelator! "Mango's To Montreal" As always I enjoy coming up with some fun titles here is a list of some good ones I came up with for this week's show.
"Syndromes to Venus"
"Ruh roh shaggy"
"Will Wrestle for Ribs"
"Where in the world is Casey Kasem's Body
"Put the Heavy on Me"
"Message To Syndrome"
"Gemini Venus"
"Amanda Crushed It"
"When the Amazon Makes Me Stop Breathing"
So does anyone remember the game where in the world is Carmen San Diego? Wait... I believe San Diego means a whales Vagina, no never mind that's not right! Stay Classy San Diego!
Really where in the world is Casey's Kasem's Body? I thought about coming up with a top 40 list of places one would hide Casey Kasem's body but I have to admit Montreal might not make the cut. The thought of where's Waldo does come to mind, like weekend at Bernie's style! Oh look its Casey Kasem hanging out on the beach or fishing off a dock near the harbor! Let's go ask him what is this week's #1 hit? Speaking of #1 hit the last band he called #1 in his last broadcast was the Band Shinedown from Memphis Tennessee.
Look I can poke fun at this tragic event and some reading may even thing its crude or think of me as an insensitive ass. The truth is I respect Casey Kasem for his amazing work in radio. No one was better over decades of music. As a radio guy I could only hope to have that type of staying power in an industry that is ever changing. An industry where job security is the last on the list no matter what. So I'll close out by saying what has happened to him and his family after his death is dreadful and I hope the family find peace in what is already a difficult time.
Now let's get to the real meat & Potato's! The Heavy if you would please! Amazon Amanda! What can I really say that's not already said on the show! Hence the title suggestion I'll wrestle for some ribs!
The Music news Section this week features past Revelator guest starting with m tribute to 'Throw The Fight" Their album What doesn't Kill Us is one of those albums that you can play over and over from start to back! I picked a song to tribute the band. I selected a song off that very album. "When The World Stops Spinning" A fitting song! Throw the Fight appears on Revelator Show #29 "Throwing The Fight For Pop Evil" Bassist Matt DiRito from Pop Evil also guest spots on this show. One of my favorite shows from a music and interview stand point!
If you've never heard of Nonpoint I suggest you find them and listen and listen loud! I said! I'm saying that I said it! From Bullet with a name, to Alive and kicking! The new Nonpoint single "Breaking Skin" shows that this band continues to evolve and develop outstanding song writing coupled with driving guitar work. Robb Rivera is a much underrated drummer and his chops and beats take a back seat to no one. Elias Soriano on lead vocals always has a way to painting a picture. You can hear Nonpoint on Revelator "Nonpoint to a Polarity" This Episode also features an up and coming band from Canada Polarity, a female fronted, hard driven, rock band that you know their heart and soul went into the music.
Polarity is working on a future release and I hope to have them back on the show very soon.
A more recent guest Jake Kilmer the drummer from Smile Empty Soul has a side project called "Poet Warrior" you can check it out here: http://www.amazon.com/gp/aw/d/B00LPX3W0Q/ref=redir_mdp_mobile You can also hear cuts off Smile Empty Soul's new album Chemicals on Revelator #62 titled "Smile Haster, Dead Soul Drivers"
This show also includes other interviews & music by Haster and Dead End Drivers.
Now let's talk about the Musical guest on this broadcast starting with Aaron from Gemini Syndrome. I had the pleasure of interviewing Aaron back in November of 2013 on Revelator a few months after the band's debut album "Lux" came out. You can hear that interview here Revelator #37 "Take a Number, Make a Wager"
Aaron is a great interview, he's so willing to talk and share things about his life and musical career. He's a humble and very easy going. Aaron shares his insight on many topics. We talk about his past jobs before music, Albinism, playing live and Gemini Syndromes upcoming tour with Sevendust! You can hear my interview with Clint Lowery from titled "Ride For Dime and Black Out The Sun"
I'll be attending the August 1st show on this tour in Chattanooga, Tennessee! It's sure to be an outstanding night of music! Look for a full live concert review soon!
Aaron also shares his take on the band's music including the song we close the interview with "Morning Star" It's one of my favorites off the album "Lux" as luck would have, it's also one of Aarons Favorites as well. Aaron also shares some info about some new material the bands been working on while on the road. I'm sure when the time comes Gemini Syndrome will construct another well crafted and well produce album. I know I'm interested to hear what Aaron and the guys have in store down the road.
It's always nice when I interview someone a second time and beforehand they go, hey man! I still remember our last interview and how much fun it was! It's a good feeling to know that the artist do appreciate the work I put into the interviews and the show overall. Keeping the interviews at a good pace and entertaining to the artist and the audience is something I feel is important. Gemini Syndrome has been great helping us promote the show.
Aaron and I have a nice rapport with one another. I believe it shows in this interview! The opening song is titled Basement; you can also see the video for it on the Gemini Syndrome Artist page.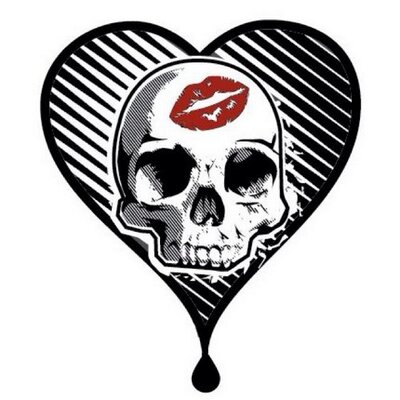 Message to Venus is a band I've been watching for some time. We've both been following one another for some time on social media. Like anything in life timing is everything. With Message to Venus preparing to release their new album Victim & Villains, Jandre Nadal the lead singer for the band joins me on this episode of Revelator to talk about the bands new album Victims & Villains and the bands Indiegogo project. Message To Venus has some really amazing gifts including a customizable comic book along with some other great offers. I highly recommend you visit their artist info page to see all the cool options! It would make a great gift for a fan of the band! On this episode you'll also hear their new single "Cold & Grey". The bands first single off the new album.
Jandre shares some great stories about his family, filming the video to 'Universal you" the opening song that leads into the interview. "Universal You" is a single off their last EP titled "The Envelope"
Message To Venus is a band that has a very infectious sound! Dynamic, high energy rock 'n' roll!
I hope you've enjoyed this episode of Revelator. If this is your first time hearing the shows please leave a comment below or find me on Twitter @Ryan_Unsigned
For those of you who've followed me over from omnes.tv I thank you and I hope you enjoy the new shows and blog format the shows now come in.
I'm happy to report that I've got some amazing guest coming on the show in the coming weeks like New Medicine, Adelitas Way, and some great indie artist like Christopher Giles and Komodo Wagon!