Revelator Show 269: Ghoul Wranglers Of The Wilde
On this episode of Revelator I'm welcome music guests Clutch & J.J. Wilde. This week in TRS history features music from former guests Lionize, Ghost Season and DED. I'll also cover the top movies, the death of Keith Flint, and much more.
It has been a very busy start to March and with the ever growing Revelator photography catalog. The newest editions to the TRS photo galleries include my photos & live review of this week's featured guests Clutch, Larkin Poe, and Dorothy.
Look for photos of Crowbar, COC, and Light The Torch and others coming soon.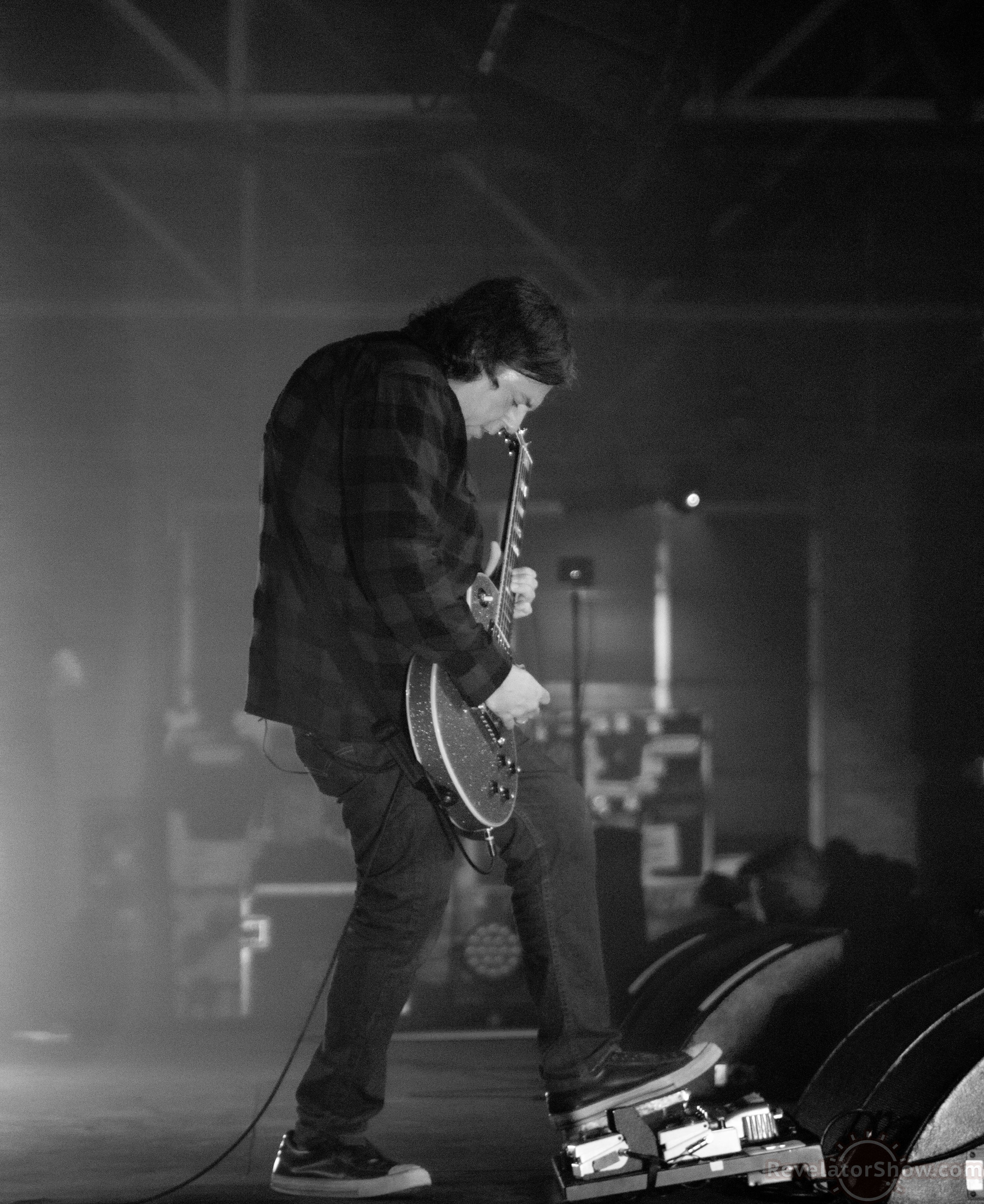 Clutch Live in Nashville- The Book of Bad Decisions Tour
No matter the weather, flood waters, be damned. Soap makers, Elephant Riders, nor the Rapture of Riddley walker could stem the tide. Armed with a shot gun named Marcus and The Inspector Cluzo, Big Business was at hand. Nashville ..Read More
In addition to the artist listed above I was able to get some fantastic help from a few other photographers Nolan Simmons and Daniel Howell. Both of them put together some tremendously great photo galleries of rock icons Tesla and Memphis May Fire.
Last week's Photo galleries & show reviews include concert photos of Disturbed's Evolution tour, Tesla, Year of The Locust, and Dorothy's Freedom tour.
You can also check out Clutch perform their song Hot Bottom Feeder at Marathon Music Works in Nashville.
Make sure to check out the new Revelator You-Tube channel too hear older interviews and see live concert footage. Please share these links, leave a comment and most of all subscribe to the new Revelator channel! https://www.youtube.com/channel/UC5vPBG2JXdBtCMaolxEm9
The latest editions to the Revelator Vault on You-Tube include my interview with Larkin Poe, Andrew W.K. ,Teri Bender from Le Butcherettes and Dorothy.
After some careful consideration the Revelator Show is open and conducting promotional photo shoots with up and coming artist. Ryan will have realistic and affordable rates. If you are in a band, solo artist, model or looking for some cool innovative and artistic portraits, please contact Revelator Ryan via email at Ryan@RevelatorShow.com or though the Revelator Show website.
This week's Guests:
This week in TRS History:
Lionize:
https://www.revelatorshow.com/shows/155
we look back to a band that was on a lot of the early TRS podcast. We
will rock out the bands single "Reality Check" from the bands album "Jet Pack Soundtrack"

Ghost Season & DED:
https://www.revelatorshow.com/shows/201
I felt this episode was so good I wanted to feature both bands that appeared on it.
First from Athens Greece, Ghost Season has released a brand new acoustic album titled "From The Otherside" On this episode we will hear the bands single "Of Hearts and Shadows" from their album titled "Like Stars In A Neon Sky. https://facebook.com/GhostSeasonMusic or their website www.ghostseason.com
The band DED making their first appearance on the TRS show would really explode onto the metal and rock world in 2018/2018. The band is currently working on their follow up album. This single" Anti-Everything" really has set the tone and when the DED announce their new album I'm sure is will pick up where the band left off.
This playlist features two songs from all the musical guests whom appeared on the Revelator Show Podcast during the month of February. you can hear the interviews with these artist on www.RevelatorShow.com/shows!
Check out some photo galleries from 2017, 2018. The photo galleries include photos & reviews of many artist including The Glorious Sons, 10 Years, Chevelle, Gemini Syndrome, Nothing More, Hell or High Water, Less Than Jake, All That Remains, Chris Robinson Brotherhood, Hum, Falling In Reverse, Highly Suspect, Pop Evil, Fozzy, Josh Todd and The Conflict, Bones, The Jesus Lizard. Dorothy Jasmine Cain Anthrax, Killswitch Engage, They Might Be Giants Anti-Flag Drop Kick Murphy's Clutch, As The Crow Flies, Sevendust Awolnation, Everclear, Halestorm, Breaking Benjamin, Greta Van Fleet, In This Moment, 10 Years, Styx ,Plain White T's Reverend Horton Heat, The Dead Deads, Buckcherry, Beasto Blanco Julien-K Vans Warped Tour, & The Pixies, Weezer Mayday Parade, Le Butcherettes, Goblin, The Wrecks, Bad Flower, 10 Years Them Evils Pop Evil. And Evanescence.