Revelator Show 182: Melo Screams of The Nearly Dead
On this episode of Revelator I welcome The Nearly Deads, Melodime, and Lacey Sturm I'll also cover the top movies, headlines and much more.
This will also provide Revelator a home to share its like minded content to reach more music fans.
This week in Revelator History features Quor and Lullwater on Revelator #132 On this week's episode you'll hear cuts from both bands.
Brian the vocalist from the band QOUR did a great review on our good friends from RavenEye who also just released a new album titled "Nova" Today.
To check out interviews with RavenEye
The latest album review comes from the band Pryti who was on Revelator #170
Pryti was nice enough to come back and review the new Of Mice & Men album "Cold World"
The most recent catalog of concert photos comes from Jordan O'Donnell who was kind enough to share his outstanding photos from LouFest 2016.
You can also check out The Return To Roots photos and review from last week featuring Max & Igor Cavalera.
Look for photos coming soon of, Red Sun Rising, Pop Evil, Nada Surf, and 3 Doors Down.
The Nearly Deads: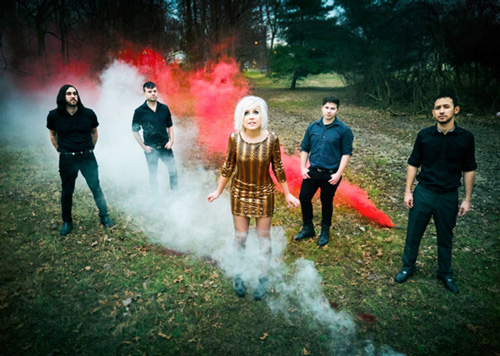 I was able to catch the guys form Melodime on their way into Nashville to talk about the bands history, music and future plans.
Melodime appear on Revelator #182
If you're not familiar with Melodime, check out their recent single, "Little Thing Called Love",. You can also get a feel for their breathtaking live performance by watching "Big Wheels" live at State Theatre.

Melodime, featuring Brad Rhodes (lead vocals, acoustic guitar), Sammy Duis (piano, organ, bass), Tyler Duis (drums), and Jon Wiley (bg vocals, guitar, mandolin, dobro), has performed 125+ shows annually throughout the continental United States, sharing the stage with such well-known acts as Sam Hunt, Jonny Lang, A Thousand Horses and Sister Hazel. The band has also left its mark internationally with performances in Mexico, Canada, and Europe, all while founding and running a charity, 'Now I Play Along Too,' which provides musical instruments and lessons to underprivileged children in the DC area, Florida and Haiti. The band is quickly becoming a fan-favorite in the festival scene, playing four consecutive Rock Boat cruises, as well as Musikfest, Herndon Festival and other events.
Website: http://www.melodime.com
Facebook: http://www.facebook.com/melodime
Twitter: http://www.twitter.com/melodime
Instagram: http://instagram.com/melodime
YouTube: http://www.youtube.com/mymelodime