Revelator Show 137: The Devils Money Shot
On this episode of Revelator I welcome music guest Blue Stalhi and Puscifer. This week in Revelator History features music by Like A Storm and Requiem.
The review sections latest on Revelator has two new editions including a review by former guest Dane from First Decree reviewing Red Sun Rising new album "Polyester Zeal"
I also wrote a review of the We Came As Romans show and on stage incident in Nashville.
I'll also be updating old reviews from past shows including Halestorm, Foo Fighters, 10 Years and Filter to name a few. The reviews will also include photos from those same shows.
Upcoming guest
Killset, Enola Fall, Adacain and adult film star Sarah Vandella.
For cool outtake photos and behind the scene shots please follow this Instagram account. https://instagram.com/revelator_show_fan/
This week In Revelator History:
I look back at Revelator #84 featuring the band Like A Storm and California base band Requiem.
On this episode you'll hear Like A Storms latest hit single "Wish You Hell" and a great single from Requiems album "The Unexplainable Truth" the title track will close out the show!
The photos in this gallery were taken on 11/5/2016 in Nashville, TN.
Many bands put on concert, Puscifer however put son an epic performance. Puscifer was deep, provoking, humorous, seductive, enlightening. The band lead by Carina Round and Maynard James Keenan presented a captivating production not only from a visually stand point but musically showcased a precision of peak quality. Puscifer live is a can't miss. It's sure thing to behold, It's a performance. The Moneyshot of the musical world if you would please.
For the gentleman on the bull horn this song is for you - Maynard James Keenan.
11/9/2016
Revelator Ryan.
I had the opportunity to talk with Mat Mitchell from Puscifer on Revelator #137. Mat and I talk about the bands new album "set for release Oct. 30th. Money Shot, the third full-length emission from perennially sardonic alterna-sunstrokers Puscifer, is their boldest statement to date — a mix of the snaky and the snarky, a slow grind where blissful harmonies rub up against ill-angled industrial rhythms.

"I don't really know how else to talk about it other than it's more," says creative ringleader Maynard James Keenan, best known as vocalist for the exploratory rock bands Tool and A Perfect Circle. "It really is kind of a culmination of all the things I've been exposed to and inspired by over the years. That combination of the digital programming combined with that acoustic element of the harmonies.... It's trying to find that actual pulse, that breath of life within the digital landscape — and then just going ahead and bringing it in for real.
Mat and I also talk about the bands touring line up and his first meeting with Maynard. Mat and I also talk about the bands unique live performance but Mat didn't want to reveal too much on what you'll see live from Puscifer.
Mat and I also talk about the bands touring line up and his first meeting with Maynard among many other things.
For more information about Puscifer please visit:
https://www.facebook.com/PusciferMusic/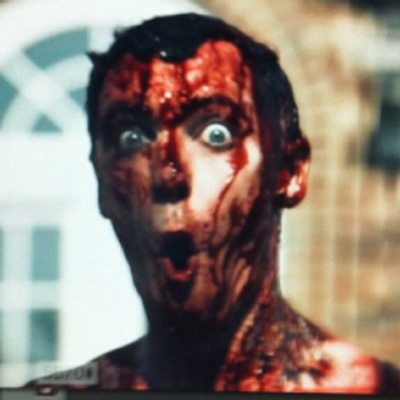 Bret aka "Blue Stalhi" making his third appearance on Revelator #136 to talk about the highly anticipated release of "The Devil"
Bret and I have always been able to discuss many topics and this guest spot is no different.
Bret talks about the tireless work in releasing this album and also his plans to assembly a touring lineup for the New Year and takes his vision and music on the road. I for one am really excited to see this happen.
On this episode you'll hear a few cuts off the album including "It's Not Over Till We Say So" featuring Emma Anzai from Sick Puppies.
Bret, better know as Blue Stalhi appears on Revelator 86" Blue Stalhi in The Drowning Pool" to talk about his upcoming album Devil and his work with the band Red.
Blue Stalhi also appears on Revelator #49 "Blue Stalhi Sunny Side Up"
For more information about Blue Stalhi please visit:
https://twitter.com/bluestahli