On this episode of Revelator I welcome special music guest Lullwater and QUOR. This week's Revelator History artist includes music by Red Fang & One Eyed Doll.
Upcoming guest
All that Remains, Wilson, Le Butcherettes, Gemini Syndrome, Glorious Sons, Nothing More and many others.
With the growth of Revelatorshow.com the time has come to inquire about advertisement opportunities. If you have a company, program, product you'd like to have featured on the blog, podcast or need photos taken of please contact me here for rates.
http://www.revelatorshow.com/contact/
I've also added a donation section to Revelator that offers some great gifts and prizes. Feel free to check it out and become a part of Revelator and its continued growth.
If you have recommendations on how I can improve Revelator please comment below.
The Warped tour closed out this past Augustbut if you're still wanting to hear some cool interviews and music check out the warped tour section here of RevelatorShow.com Warped Tour Coverage. You'll see photos, reviews, and hear interviews from some great up and coming bands in the music industry.
For cool outtake photos and behind the scene shots please follow this Instagram account. https://instagram.com/revelator_show_fan/
I encourage everyone to check out my photos of Billy Idol form this past Friday night in Nashville. Below is a sample of somephotos from the show.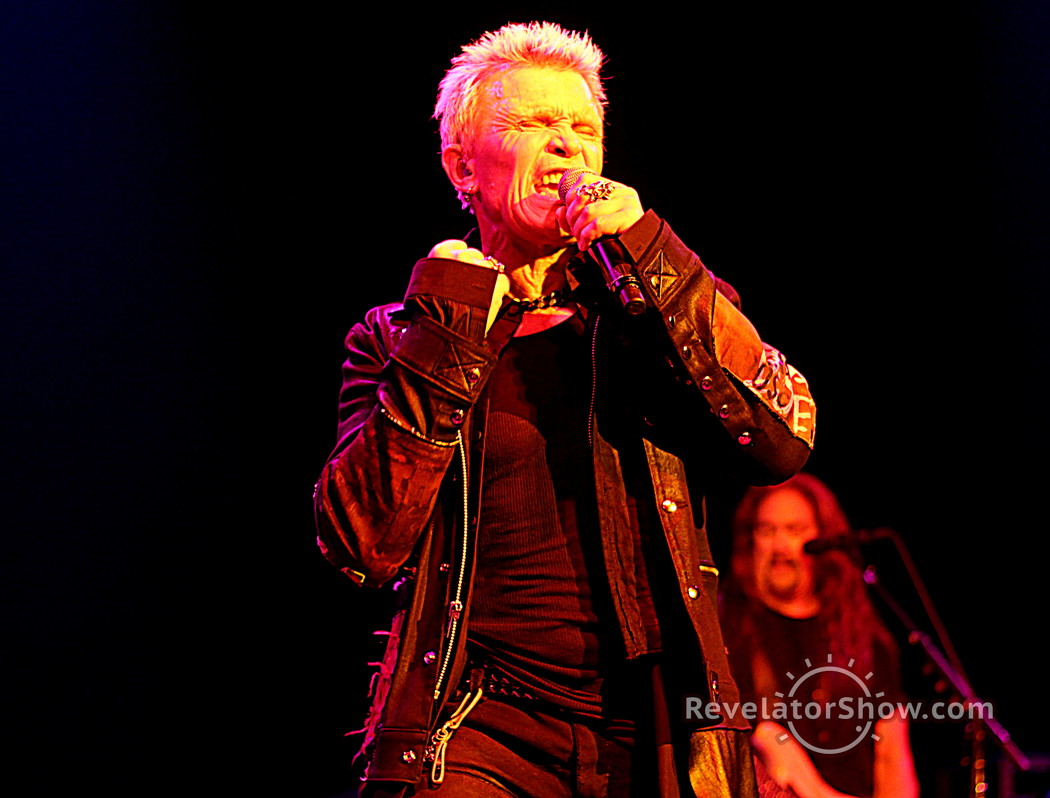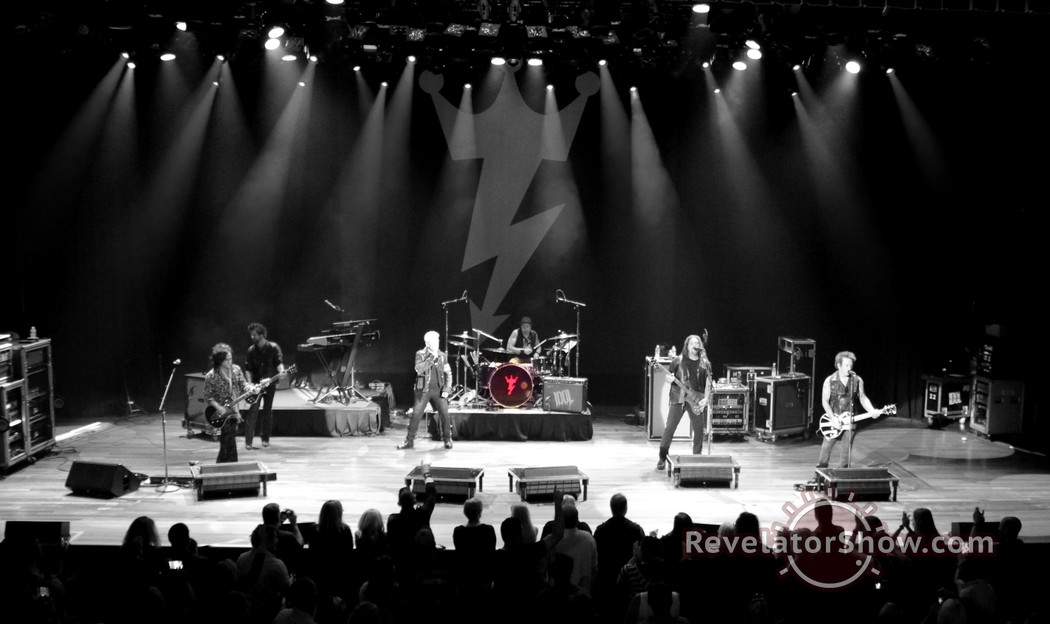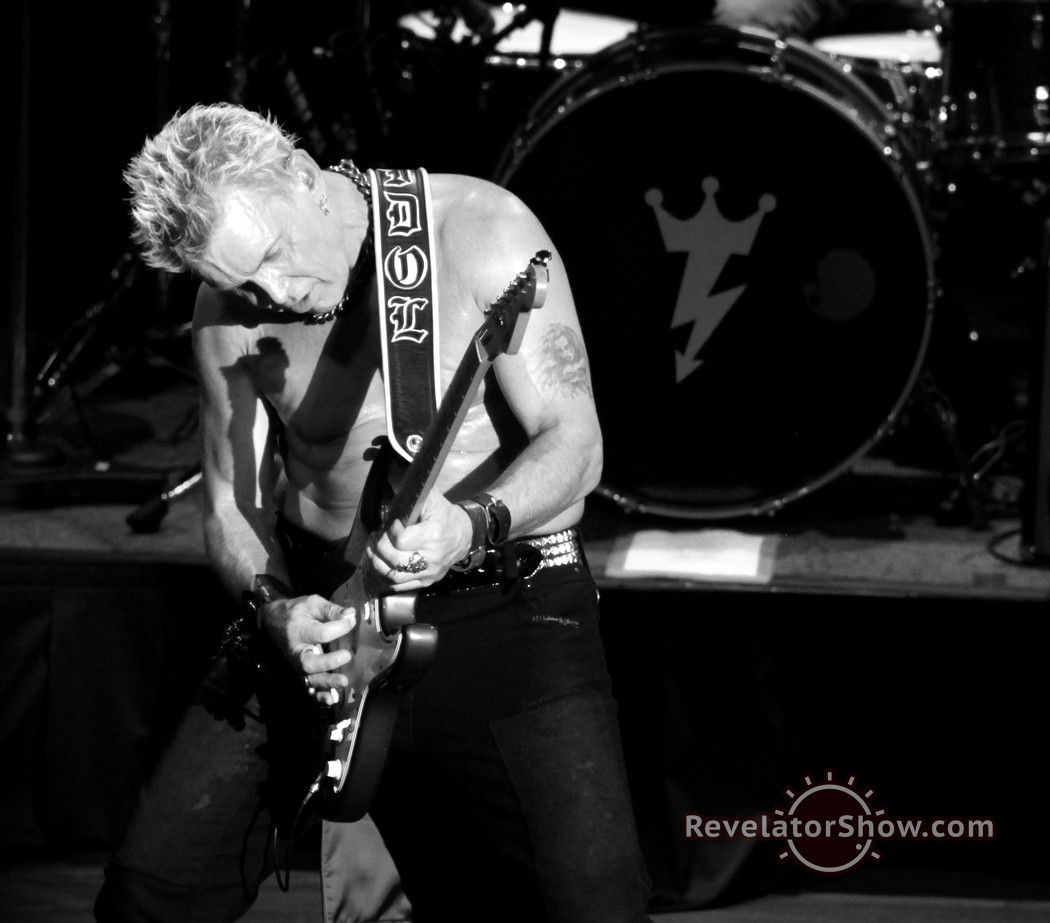 John Strickland makes his second quest spot on Revelator in nearly a year to discuss the bands new tour, share touring stories and talk about the bands new album & single Holy Water that you can stream as a Revelator exclusive on Revelator #132
John Strickland from the Georgia based band Lullwater joins be on Revelator #81 to talk about the bands upcoming tour with Flyleaf and their recordings of the self titled album in Seattle. John and I also discuss the bands video "Albatross" along with the bands future plans for recording in 2015.
For more information about Lullwater please visit:
https://www.facebook.com/lullwatermusic
https://twitter.com/lullwatermusic
John Strickland the lead vocalist from Lullwater joins me for his second guest spot on Revelator to discuss the bands upcoming tour with past guest Butcher Babies & Amaranthe starting this October 29th in Atlanta.
John also talks about the band's new album set for release very soon. You can get an exclusive listen to a track off the new album titled Holy Water. Click play and rock out! The power of Lullwater compels you.
https://soundcloud.com/lullwater/holy-water/s-v8wrn
On this episode you'll hear another cut off the upcoming album titled Vendetta Black featuring Ryan White. You can obtain this single as a free download Here
John is one one of the coolest guys I've had the pleasure to talk with. John and the guys from Lullwater since there first appearance on Revelator #81 have been really supportive of the the and I'm excited to see how high the ceiling is for Lullwater.
Brian Corn one of the founders of the band QUOR joins me to discuss the bands new LP release titled "Human Paradigm". Brian and I had a great talk about the bands early beginnings, recording the new LP and the best places to find bartenders who pour heavy shots like th eone in their new video for "Let's Rise". You'll also get a chance to hear the single on this show along with the LP title track "Human Paradigm".
Brian Corn vocalist and founder of the band QUOR joins me on Revelator #132 to discuss the bands new LP release "Human Paradigm" and also the bands future plans for 2015-2016 including touring.
For more information about QUOR please visit:
www.youtube.com/user/QUORuniverse
Hailing from San Diego, CA, Quor was formed in 2011 by Brian Corn and Doug Smith. Originally calling themselves We Are Going To Be Awesome, the name changed to Quor after Corn saw a giant liquor store sign glowing in the distance while driving down the PCH on a foggy night. "The L and I were out and the sign read QUOR" states Corn. "I had to stop and photograph the sign. The band name was changed to QUOR as we wanted a simple unique name. The name QUOR poked at the current state of rock labeling everything into 'core' genre's (hardcore, mathcore, metalcore, etc etc.) and we also avoided the trends in band naming that make every band sound the same."
In honor of the original band name, their first EP released in 2013 was titled "We Are Going To Be Awesome". The video for the first single from the EP entitled "Let's Rise" achieved an impressive number of views and won an award of merit from the internationally acclaimed indieFEST film festival.
The "QUORalition" grew dramatically in 2014. Significant growth in the Western United States supported two multi-state tours reaching literally from one end of the country to the other. The band also reached abroad with successful acoustic "folk edge" tours through both Europe and Japan. 2015 ushers in a full band tour of Europe scheduled for the fall.
Quor's new LP entitled "Human Paradigm" is set for release on Sept 10th 2015. The deluxe edition is a 9 track LP combining two EP's to maintain the integrity of the works as a whole. The physical release will be a "two CD/EP snack pack" containing a broader art profile for physical album collectors. The title track "Human Paradigm" was recorded in one weekend at Swagger Studios in Los Angeles, CA with engineer Dan Whittemore. Dan invited the band to stay and "campout" at the studio during a challenge to complete a full song over a weekend. The band took camping literally and posted up tents and outdoor gear in the rehearsal room of the studio. Every morning was an 8:00 am wake up call of blaring mixes and reamped guitar amps. It was glorious. The remaining tracks were recorded at the famed Signature Sound Studios in San Diego, CA with engineer Christian Cummings. The tracks are the most developed and personal pieces completed by the band. They summarize a history and dedication to the craft no matter what the universe sends its way.
This Week in Revelator History:
This week I look back to Revelator #80 featuring Red Fang & One Eyed Doll. Both bands are currently touring in support of their latest releases. On this episode you'll hear Red Fang single "No Hope".
You'll also hear the single "Be My Friend" from One Eyed Doll committed album. The band is currently on tour this fall.
http://www.revelatorshow.com/shows/80