On this episode of Revelator I welcome special music guest Mos. Brothers and adult film star Sara Jay. This week in Revelator History artist features music by Nonpoint, Theory of A Deadman and Polarity. I'll cover the top movies and more.
I'd like to start this week's blog by thanking everyone for their support, sharing the show links, following me on twitter, listening and or reading content on Revelatorshow.com.
The second installment of the album review section that was released this past Friday features former guest Brian Fair from Shadows Fall reviewing the new Lamb of God album.
You can look for upcoming album reviews of the new P.O.D album and the new Failure album reviewed by lead vocalist Meta Dead from The Dead Deads.
I hope to have more artists reviewing more albums as time goes on. I'm very excited to see where this can go.
Upcoming guest
All that Remains, Devour The Day, Night Argent, Beautiful Bodies, Jasmine Cain and First Decree
With the growth of Revelatorshow.com the time has come to inquire about advertisement opportunities. If you have a company, program, product you'd like to have featured on the blog, podcast or need photos taken of please contact me here for rates
http://www.revelatorshow.com/contact/
I've also added a donation section to Revelator that offers some great gifts and prizes. Feel free to check it out and become a part of Revelator and its continued growth.
If you have recommendations on how I can improve Revelator please comment below.
The Warped tour closed out this a few weeks ago but if you're still wanting to hear some cool interviews and music check out the warped tour section here of RevelatorShow.com Warped Tour Coverage. You'll see photos, reviews, and hear interviews from some great up and coming bands in the music industry.
For cool outtake photos and behind the scene shots please follow this Instagram account. https://instagram.com/revelator_show_fan/
Bobby and Will the Mos. Brothers join me on Revelator #126 to discuss their latest release "Three" and also share some background about their musical influences and future plans for more music.
For more information about the Mos. Brothers please visit:
Bobby and Will join me on this show to talk about their musical interest and the making of their EP titled "Three"
On this episode you'll hear two cuts off that EP beginning with the song 'The Getaway" and closing with "Devil's Lullaby"
The Mos. Brothers are different from most guests musically and that is one of the many reasons I'm glad to have them on. Revelator is a diverse show featuring different styles of music and the Mos. Brothers who now hail in Nashville fit that mold. It's really a return to the roots of what this show has always been about and I think Bobby and Will have crafted great music. The bothers have more music in the works and I'm excited to see where they take their musical growth.
The North Carolina-born twin brothers, Will and Bobby, build their brand of indie rock on a foundation of solid songwriting with an alt-rock bent. The brothers took a step back after being disillusioned by the mainstream music wringer, and refocused their energy into playing songs more authentic to themselves. The pair just put out an EP this year, entitled "Three," which features their first single "The Getaway" which hit #4 on Indie104 IradioLA's Top 20 Spring 2015 Countdown. Keep up with the siblings and their fierce crusade of independence
I've been fortunate to interview some really sexy ladies like Playboy model Elizabeth Marxs to adult film star Tia Cyruss. I 'm happy to have Sara Jay on this week's show talking about sex, stripper songs, sex education and lots of other fun sexy topics.
Sara is always willing to speak her mind on a large variety of topics which makes her easy and fun to chat with. Her personality not only shows in her films but also in this interview as well. Look, Sara is one of the top ladies in the adult industry. She's a true independent much like musicians in the music business. Her hard work has paid off. If she's in a film, on line, doing guest appearances or making her fun and topical you tube videos Sara Jay is her own woman.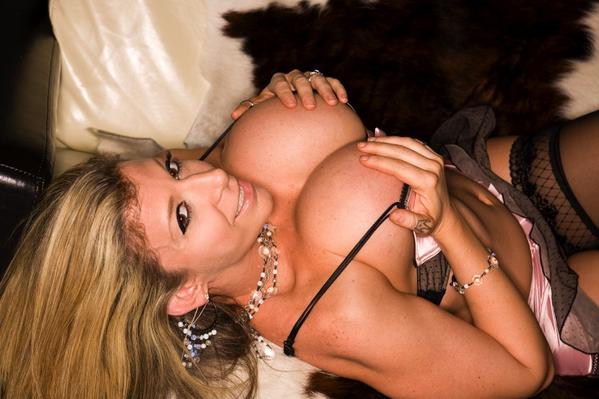 Sara Jay joins me on Revelator #126 to discuss her personal interests and her career as a modeling and adult film actress. Sara also shares some great stories about her guest appearances.
For more information about Sara Jay please visit:
Instagram: OfficialSaraJay
http://www.sarajay.com/schedule.html
This week in Revelator History
This week I look back at two episodes. The first we show we explore is episode #23 featuring Jasmine Virginia from the band Polarity and Elias Soriano the founder and vocalist of the band Nonpoint. On this episode you'll hear the first single from Polarity titled "Tug A War". The band is still working on their new album while playing countless shows in the Toronto area.
Nonpoint has since appeared on Revelator since this episode and is touring tirelessly since the release of the album "The Return". Nonpoint had stated that they may not tour as heavy moving forward after this year. We shall see if the hardest working band in metal is finally going to take a break after hundreds of shows and the last two album cycles. On this episode you'll hear one of my favorite cuts off the latest album titled "Never Ending Hole"
The second show I look at this weeks is Revelator #72 featuring Dean from Theory of A Deadman and Playboy Cyber Girl of the YEAR 2014 Elizabeth Marx. Since releasing the album "Savages" TOAD has been touring and touring nonstop across the country. On this episode you'll hear the single "Hurricane".