Revelator Show 123: Born to The Lights of Marfa
On this episode of Revelator I welcome special music guest Born Cages and Lights of Marfa, this week in Revelator History artist Bellisura & Varna. I'll cover the top movies and more.
With the growth of Revelatorshow.com the time has come to inquire about advertisement opportunities. If you have a company, program, product you'd like to have featured on the blog, podcast or need photos taken of please contact me here.
http://www.revelatorshow.com/contact/
I've also added a donation section to Revelator that with some great gifts and prizes. Feel free to check it out and become a part of Revelator and its continued growth. Without your support
If you have recommendations on how I can improve Revelator please comment below.
I'll be wrapping up my coverage of this year's Nashville warped tour. Check out the newest section here of RevelatorShow.com Warped Tour Coverage. You'll see photos, reviews, and hear interviews from some great up and coming bands in the music industry.
This is where I've been adding a weekly Revelator photo blog gallery featuring my favorite shots from concert I've attended. However due to some unfortunate, and dishonest bands I've not included any photos this week. I've chosen not to mention the parties who've use my photos and edited them for their own personal promo on their social media accounts. It has caused a short hiatus of this weekly insert.
Listen to last week's show for further explanation
Look for some major changes to the photo section of RevelatorShow.com coming very soon
If you are interested in buying large quality photo prints please use contact page with Photo Prints in the subject line. Please include what photo(s) you'd like along with size.
(Sizes Available 8X10, 11X14, & 16X20)
Look for future photos from, Three Days Grace, Finger Eleven, Devour The Day, Hip Hop artist Murs, and Le Butcherettes, Torche and last week's guest Failure.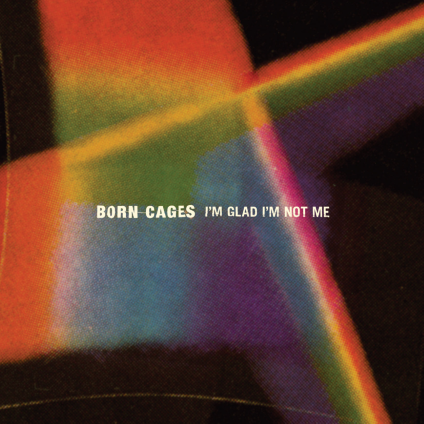 Vlad from the Born Cages took some time out on a rare off day during Warped tour to talk about touring, Bob Dylan, whiskey shots, playing live, and the bands new release "I'm Glad I'm Not Me"
The band is based out of New York forming in 2011. Born Cages have always been able to express creatively through its lyrics, live performances and in the studio. I believe that a persona also carries into their music video as well "Rolling Down The Hill"
On this broadcast you'll hear the band's latest single "Bigger Than Me"
Vlad Holiday and Born Cages offer something different than what you hear in every day musical settings. The band Born Cages offer a refreshing sound worth exploring. If you missed them on this year's Warped tour keep up to date with them on their social media accounts to find out what in store for them for the fall of 2015 and beyond.
Corey from the band joins me to discuss the bands unique beginnings. No one was harmed while exchanging emails on craigslist. However many odd and perverse people were disclosed.
Corey and I also talk about the band's name and share a few paranormal stories. The bands getting ready for live shows and tours, Corey mentions finding the right situation for playing shows for an independent band. It looks like the band will have more songs and shows lined up to close out 2015.
This Week in Revelator History:
Revelator #69 The Varna To My Chachango
This week in Revelator history features two great female fronted rock bands. The fist is a long time friend and supporter of Revelator. The band Varna has accomplished a lot in a short time. Tiana and the guys have been nominated for a 2016 NAIRMA Award.
The band continues to grow and I believe they are working on new material. No release date as of yet but maybe Varna will come back on Revelator to share all the new and exciting news. On this episode of Revelator you'll hear the bands very first ever single "Down"
The second artist apart of this show hails originally from Australia that now has relocated to the city of angels. Crystal Ignite the lead vocalist from Bellusira joined me to share the bands back story and also her deep personal writing process that as of today has resulted in the band completing a new album and is in the mastering process.
On this episode you'll hear the massive single "Chachango".
I'm excited to hear the new music from both of these bands. I'll work to get update on them for an upcoming show.
Future Guest: