On this episode of Revelator I welcome Music guest Jasmine Cain and True Violet. I'll also cover the top movies at the box office and big Revelator announcement.
I'm very happy to report that starting this week on May 24th Revelator will now be broadcasted on WRFN 103.7 & 107.1 on Sunday nights at 12:00 AM. Serving the Nashville, TN. Metro area.
Have no fear If you listen to the show on itunes or on the site you'll still be able to do so.
This week's blog, features a small gallery of my favorite photos from past concerts I've photographed including from Marilyn Manson, Knee High Fox and Last week's guest Sabaton
You can view more photos here: http://www.revelatorshow.com/revelatorphotos/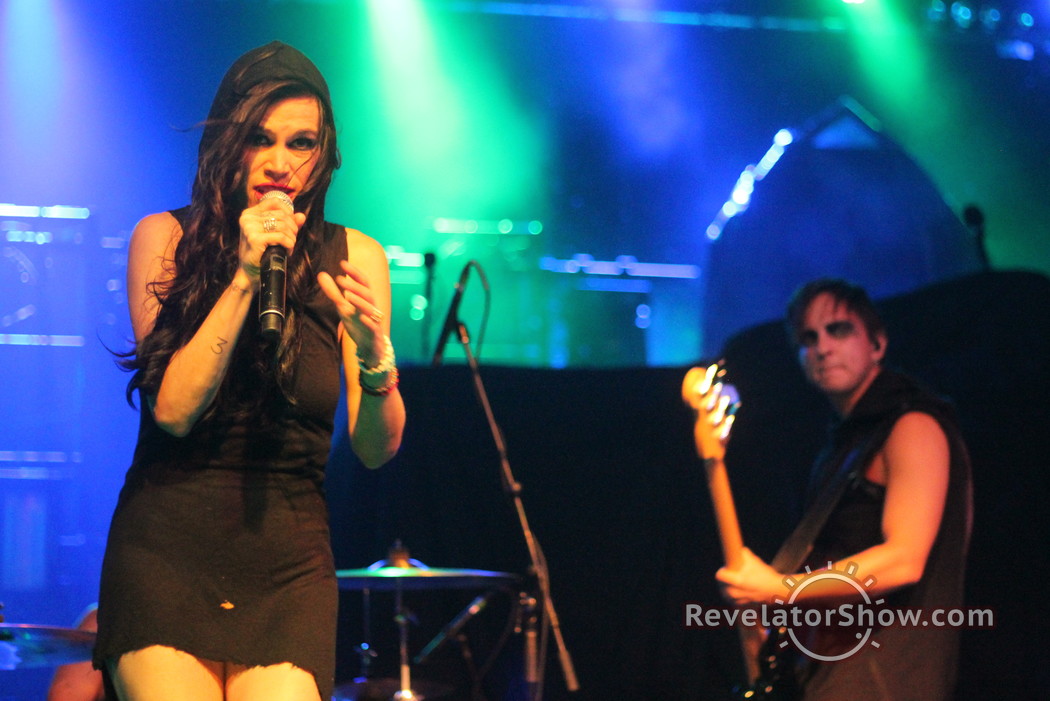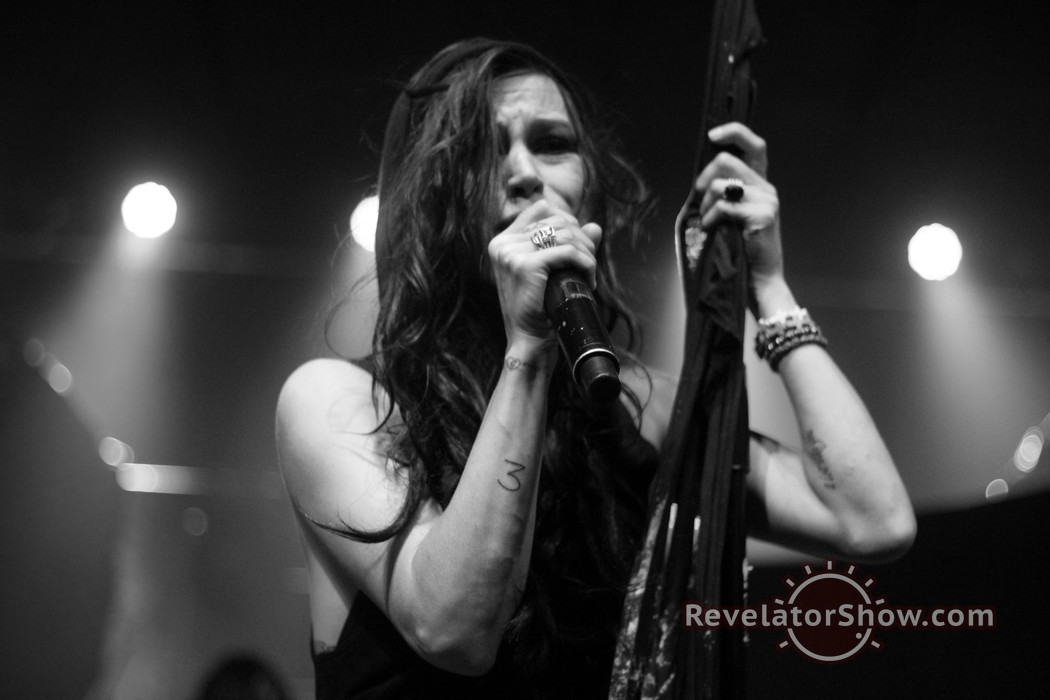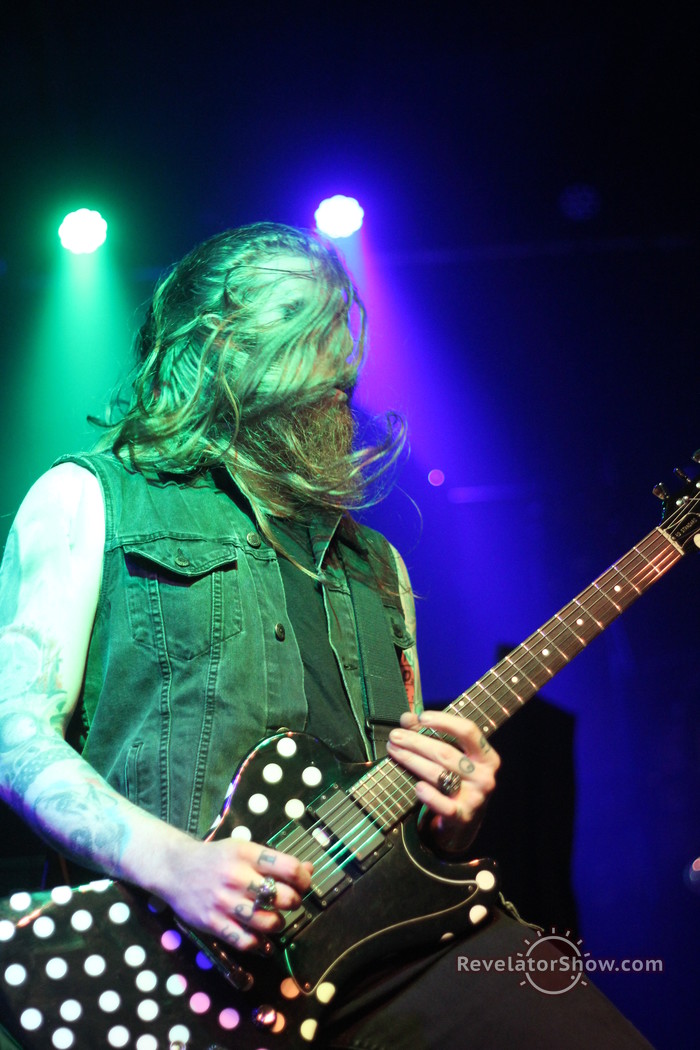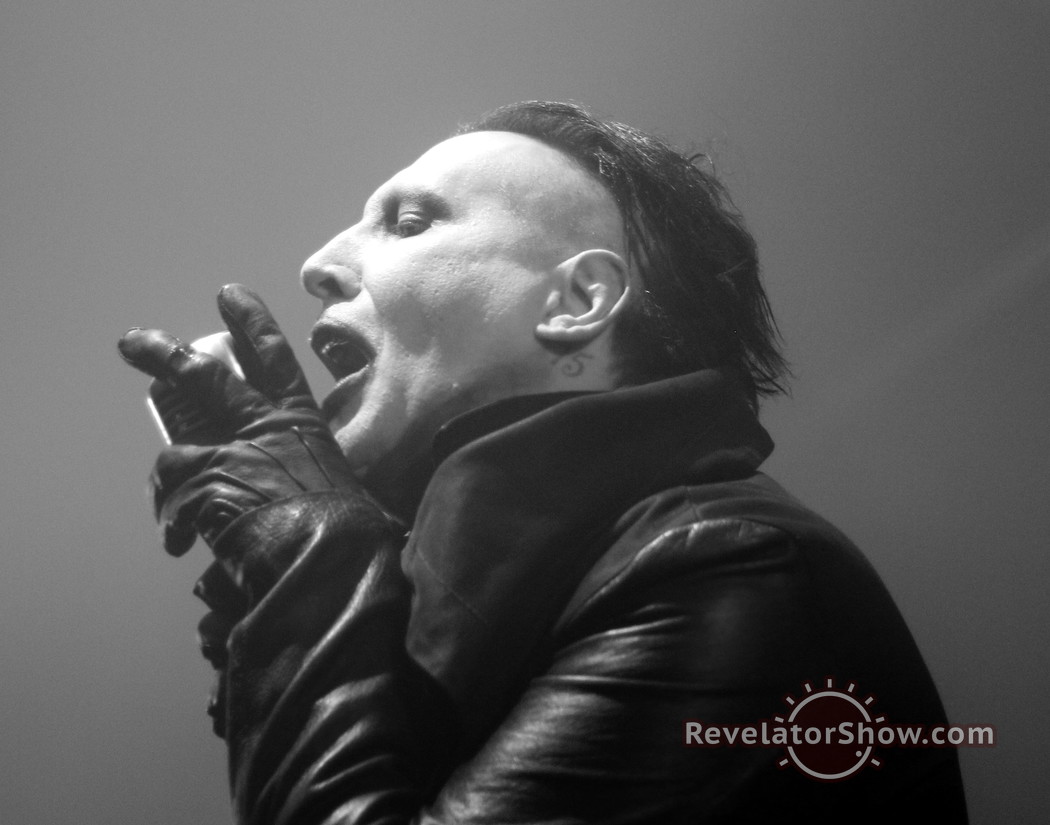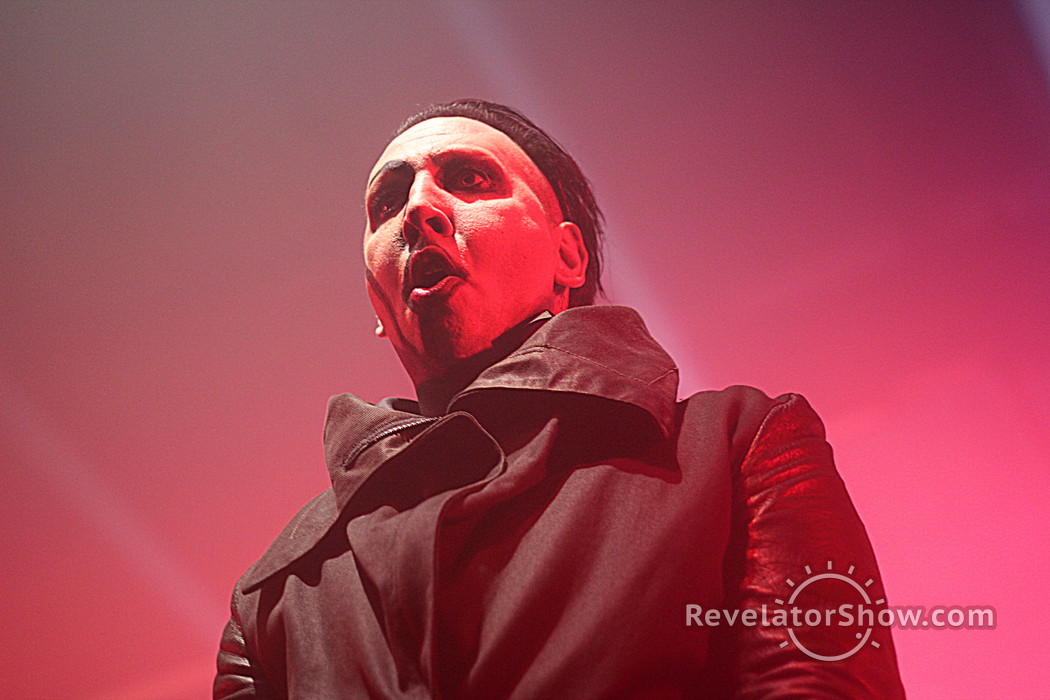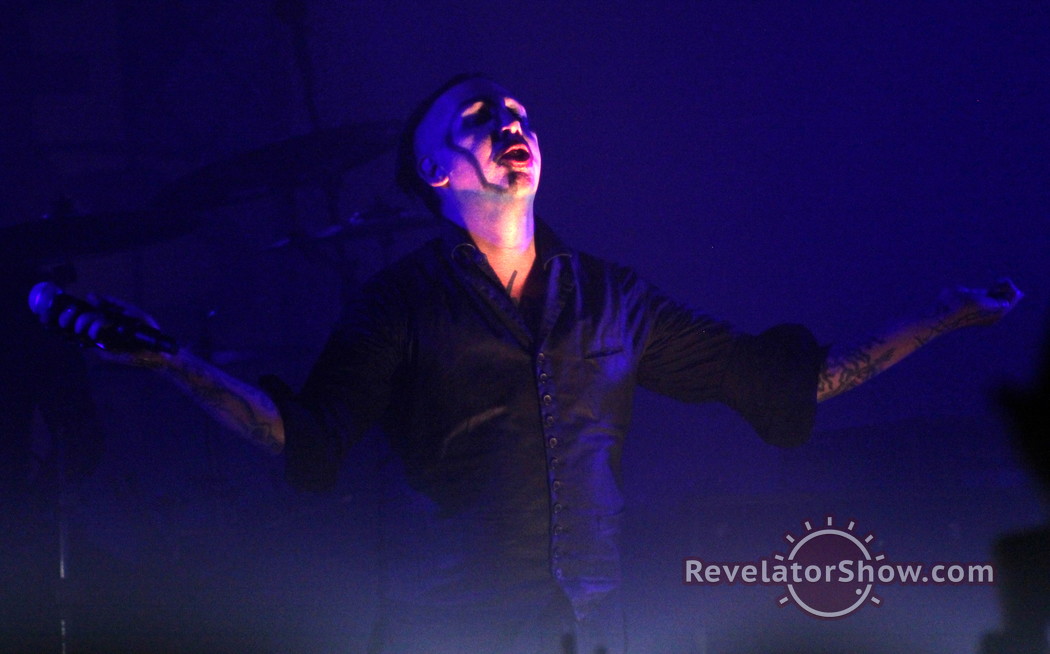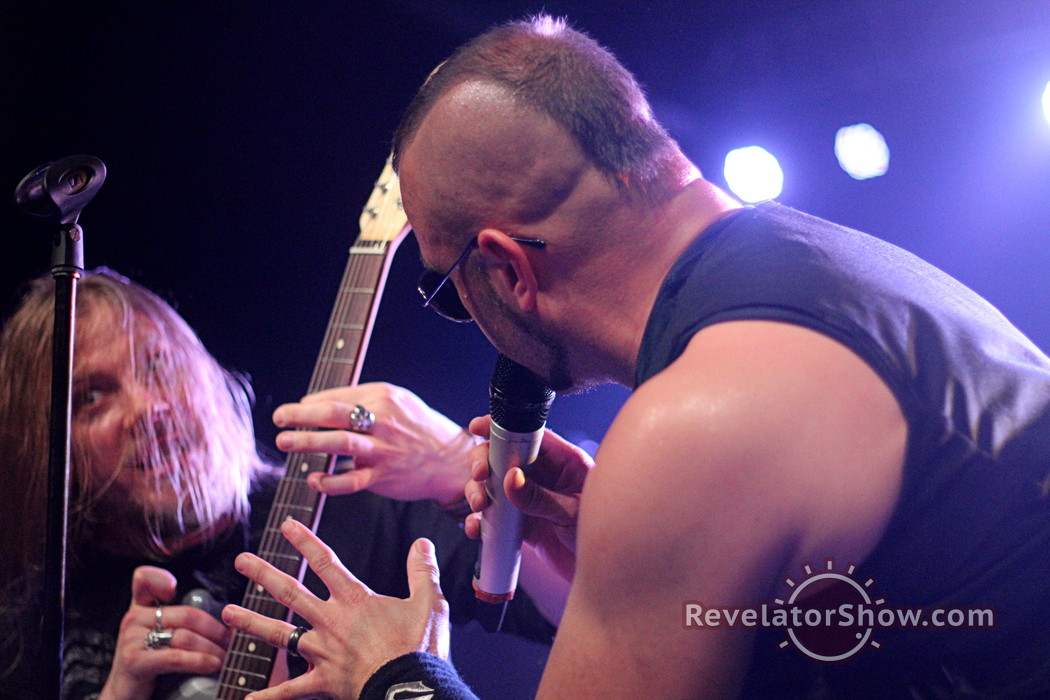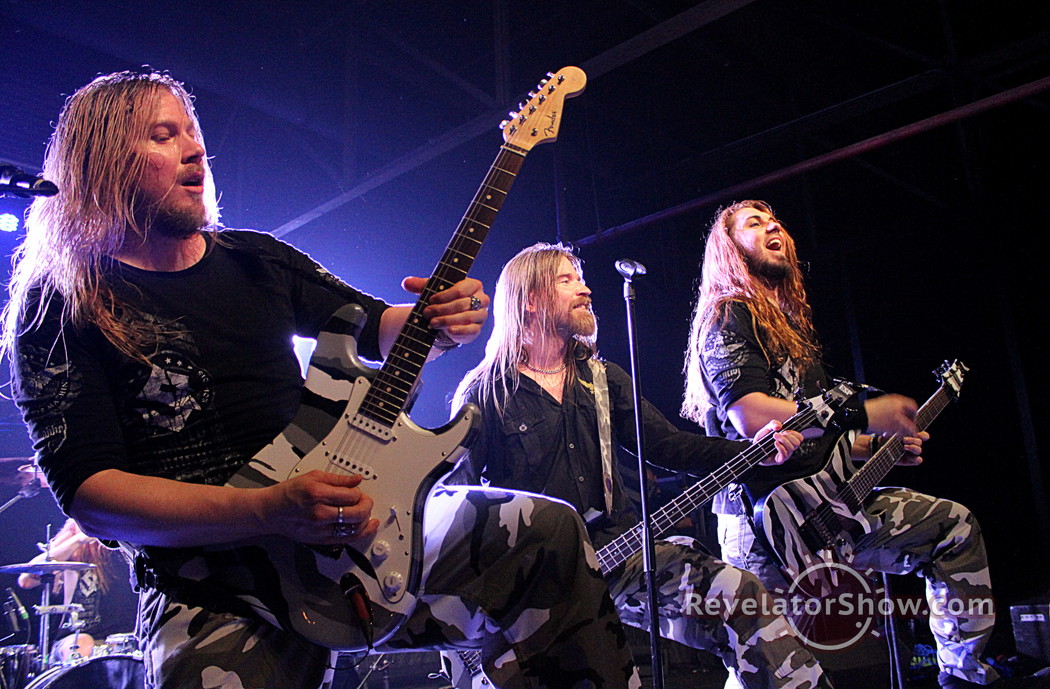 Upcoming concert photos include Seether, The Vegabonds, Nightwish and past guest The Chimpz and Mark Tremonti
For those interested in purchasing photo prints from shows I've photographed, please submit a request through the RevelatorShow.com site at http://www.revelatorshow.com/contact/ with "Photo Print" in the subject line. Decorate your home, man cave or give a great gift for a loved one or friend.
Jasmine joins me on Revelator to discuss her early beginnings in music, her massive success at the MCMA & JPF Award shows. Jasmine and I also talk about some BBQ methods while on tour along with her highly anticipated release of her newest album "White Noise"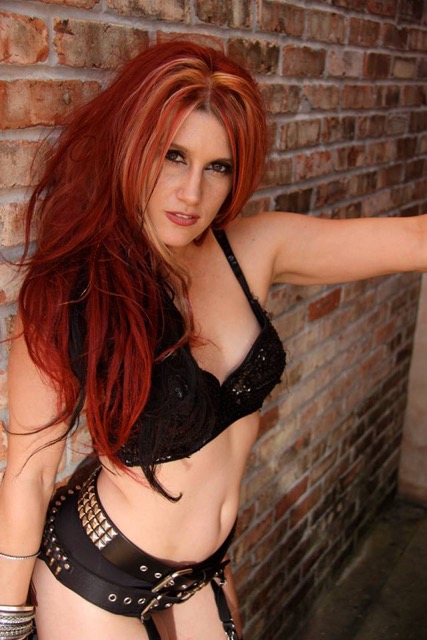 Jasmine Cain makes her second guest spot on Revelator #127 to share stories from her summer tour and talk about the release of her new album White Noise. Jasmine and I can and will talk about almost anything. Don't miss this one
Jasmine Cain appears on Revelator #112 to discuss her current tour and her new album "White Noise"
For more information about Jasmine Cain please visit:
Jasmine and I also share some of our favorite Steel Panther songs including "Girl from Oklahoma" "Weenie Ride" and how can you forget "Glory Hole". On Jasmines new album the one and only Michael Starr sings on the song "Fall To Rise" Jasmine shares a really great story about how this all came together for her.
The new album White Noise is produced by Lincoln Parish, who used to be in Cage The Elephant (recorded at Sound Emporium in Nashville). Another special guest on the album includes guitarist Jeff Lebar from Cinderella.
With so many miles behind and so many miles left to travel, Sturgis, SD, native, Jasmine Cain, has paved a way for female rockers in the motorcycle culture. Current JPF Female Artist of the Year and Nashville's Music City Mayhem (MCMA) two-time Female Rock Vocalist, she has set the standard and raised the bar. Living her life through her songs and gypsy spirit like a modern day Janis Joplin, she is a ghost on the road sitting next to you as you take your own musical journey.
With four self-released albums ("The Inside" 2004, "Locks & Keys" 2008, "Highway Prophet" 2011, and "Modern Day Gypsy" 2012) and a newly released music video for her title track single, "Highway Prophet," Jasmine Cain has sold over 30,000 albums, and gained 30,000 views in her first music video alone. She holds 8 JPF awards--the most awards ever to be awarded to any one artist from the JPF Association. Her performances are stadium-quality rock shows to audiences of 1,000-5,000 on average.
Nominated for a record breaking 7 MCMA Awards in April 2013, Jasmine Cain is poised to take over. There is no slowing down for this rock & roll freight train! Jasmine is the current and 3 time consecutive MCMA Female Rock Vocalist of the Year. Her other MCMA awards include Rock Song of the Year 2013 "Nightingale" and Music Video of the Year 2013 "Highway Prophet".
Jasmine Cain encompasses what a true artist is meant to be, taking the reins as the songwriter, lead vocalist, and bassist for her band of rebel rockers. Her songs are emotional, raw, and timeless. Her voice is a mixture of strong, aggressive, soul-filled attitude, while allowing you to feel a slight vulnerability that takes you on an emotional, super-charged ride. You can hear your own life story in every raspy note.
Her natural ability to capture and hold the attention of her audience has earned her several nationally known tours as the headliner for Easy riders Bike Show & Rodeo Tour for 3 consecutive years, main act for 7 years at the Full Throttle Saloon (which has now become a TruTV series), and the official touring band for Broken Spoke Saloons nationwide.
Jessie, Alayna, and Devo from the band True Violet appear on this episode of Revelator to talk about their new album set for release summer of 2015. The ladies share some great stories about their first ever tour and upcoming tour dates. We share a lot of laughs in this interview and also how Jessie met her now husband Arejay Hale from Halestorm. You can hear Jessie's podcast "Get Loud"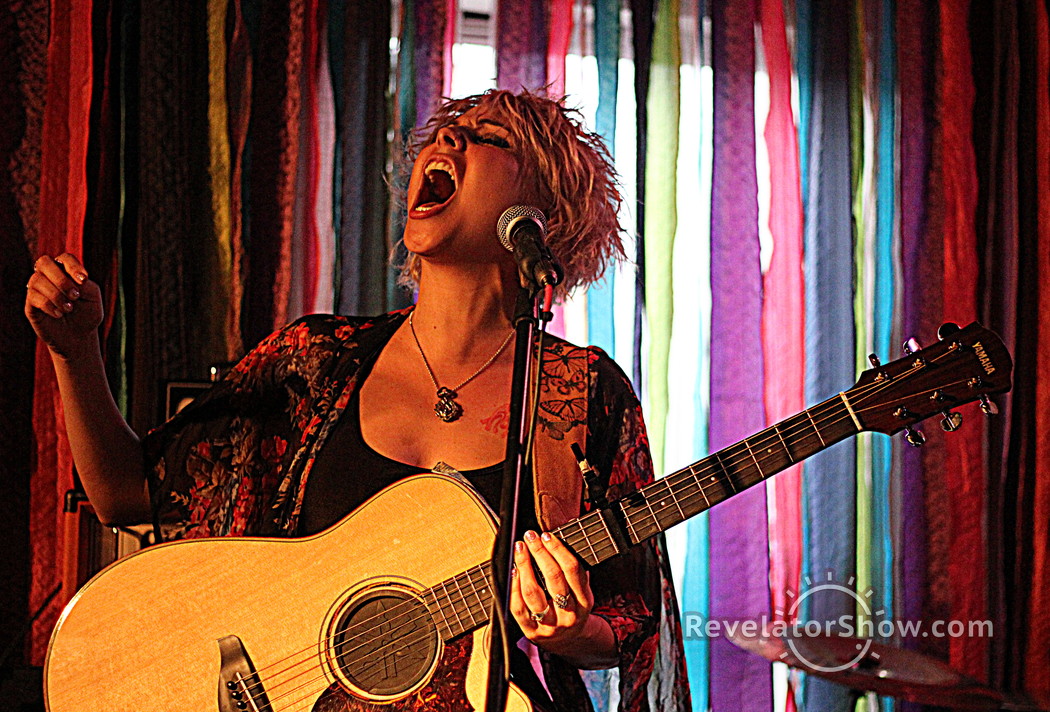 On this episode you'll hear the first single from the band titled "The Day I Was Sorry". The band is also recording a new video for their newest single "Stand By You".
True Violet's explosive indie/alternative band includes members Jessie Covets (Lead vocals/piano), Sisters Kayla (Drums) & Alayna Miller (Bass) and Devo Fresh (Guitar). Violet's high energy performances have infectiously captured audiences from all over the US. Sponsored by many well known companies such as Yamaha Guitars, Ernie Ball, Blue Mics, and more, these girls are on their way to worldwide recognition. Violet's fan base is rapidly growing starting in the heart of LA; performing in such venues as Whiskey a GOGO, The Viper Room, Roxy Theatre, The Troubadour, and expanding over to the east coast such as House of Blues Orlando, The Chameleon club in PA, and many more. While recording their music with well-known producers Igor Khoroshev and Mike Plotnikoff, True Violet's music is an outlet for each member to express and deliver true emotion, contagious melodies, and to leave a message for every soul that is touched by each song.
http://www.truevioletmusic.com
https://instagram.com/truevioletband
https://www.facebook.com/truevioletband
Get Loud http://www.jessiecovetsgetloud.com