On this episode of Revelator I welcome back the band HellYeah. Also joining me on the show is Local H frontman Scott Lucus. This week in Revelator History features Miss May I and Blameshift. It's "Hey, Killer" no filler Revelator!
This week in Revelator History:
This week we look back at another one of the early shows of Revelator with music guest Jenny Mann the vocalist of the Long Island based band Blameshift. Jenny appears on Revelator #6 Blameshift, Two Thumbs Up
Blameshift has been touring relentlessly since the release of their latest album "Secrets" in 2013.
You can check out the bands video for the single "Secrets" here.
You want to be in the next video for Blameshft? Send a short clip on your phone, of why you love Blameshift. Top 5 videos will be featured in our crowd funding campaign to help us make a new album. Send the video to blameshiftrocks@gmail.com Thank you everyone!
· Facebook
· Twitter
· iTunes
· YouTube
My first ever interview with bassist Ryan Neff from Miss May I, was right before the bands highly anticipated release "Rise Of The Lion" produced by Terry Date. The band has been touring none stop since with headliners shows and opening up for some of the biggest names in metal.
Ryan Neff and the guys from Miss May I are currently working on new material. The band announced last week that they will be on the main stage all summer at The Vans Warped Tour!
You can also hear a recent interview with Ryan Neff on Revelator #83 the band has also released another single & video "Hey Mister"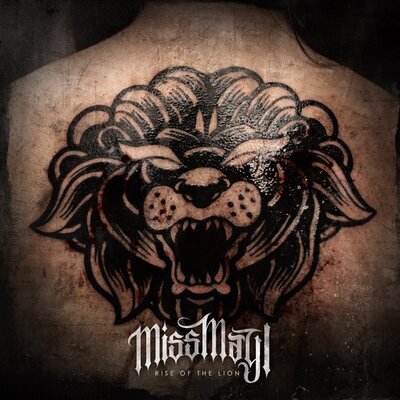 Ryan Neff the Bassist comes back on Revelator show #83 "Stone Cold Kitchen Duty " to discuss the bands upcoming headlining tour and past shows this summer. Ryan and I also discuss the bands future plans and planned downtime for the remainder of 2014.
You can also hear interview I did with Ryan back in April 2014 Revelator #54 "Miss May I Have Your Hot Pocket"
For more information about Miss May I please visit:
https://twitter.com/missmayiband
www.missmayimusic.com
MISS MAY I's new album, Rise Of The Lion, is out now via Rise Records! Get your copy via iTunes here.
I had the pleasure to speak with founder, guitarist and vocalist of Local H Scott Lucus about the bands long history and newest album "Hey,Killer" I thought Scott provided a interesting view of how albums are released in today's music industry. Scott said "It's sure to be you release an album and get people to buy it. Now you get people to but it before it's released" Scott goes on in more detail in the interview in regards to this topic and a few others like touring and recording the first album with drummer Ryan Harding.
Last August I had the chance to see Local H on tour with Helmet & filter. Here is an excerpt from that review.
All the Kid's are right! Before Jack White had White Stripes or any other color arrangements you may think of, there was Local H! The two piece band from Zion, Illinois lead by Scott Lucus with his throaty, rasp vocals and heavy distorted guitar, the heavy handed hammer drums and power fills, that bellowed thought out the venue! I think even the younger crowd in attendance, which didn't know much about Local H, did win them over in an instant! It was a full go, balls out, kick ass, rocking," You! Bound that to the floor and set it on fire kind of rock set! I felt the energy was fantastic and really set the mood for the night!
You can read full review here: Anti-folk Revival Tour
Local H premiered two other songs from Hey, Killer in the past month. Both of these songs releases "Mansplainer" & "Gig Bag Road" can be heard on this week's Revelator.
Local H has announced the second leg of a tour in support of their forthcoming album, Hey, Killer (out April 14th on G&P Records). In addition to the previously announced dates in the Midwest, Southwest and up and down the West Coast, the band will play shows in the Northeast and Southeast. Dates begin on April 30th in St. Louis at The Firebird. Local H will play at The Echo in Los Angeles on May 7th and at Saint Vitus in Brooklyn on June 19th. Full itinerary below.
 
Ahead of the spring tour, Local H will play a hometown record release show and celebrate their 25th anniversary at Metro in Chicago on April 19th, almost 25 years to the day of their first ever live performance at the University of Wisconsin in Whitewater on April 20,1990. Local H frontman Scott Lucas recently began a series of retrospective Facebook posts in honor of their quarter century milestone. He has shared more than a dozen videos, live performances, photos, demos and stories (including revealing the origins of the band's name and its link to R.E.M. and Pink Floyd. Details here:http://tinyurl.com/npwrtc2.) Chronologically, starting from the very first four-man line-up of the band and through their brief period as a three-piece until they settled into the two-man dynamic for which are they best known. Lucas has already detailed the making of their first three Island Records albums and plans to continue tracing the band's history until the actual anniversary in April, coinciding with their new album release. Follow along here: https://www.facebook.com/LocalH.

Hey, Killer is the band's first full-length record with drummer Ryan Harding and their eighth studio album overall. The album will be released on CD, vinyl and digitally through G&P Records on April 14th. Hey, Killer was produced by longtime Local H collaborator Andy Gerber and recorded at Steve Albini's Electrical Audio studio and Gerber's own Million Yen Studios, both in Chicago.

While Local H have earned praise in the past for their catalog of clever concept albums, they are forgoing a singular theme on Hey, Killer, turning out a non-stop blast of straight-up, hooky, guitar-heavy rock songs -- each one catchier than the last. Lucas credits Harding's addition to the band and a self-imposed time-crunch with the rush of inspiration that spawned Hey, Killer, which was written and recorded quickly at the end of last year. Prior to Local H, Harding spent years playing in Minneapolis bands Bruder and Left Brain Heart.

"After Ryan joined, we spent the year touring and collecting riffs. Once that year was up, it was time to make a record. We didn't give ourselves a choice," explains Lucas. "We called Electrical in November and booked a couple of days in December. I hung up the phone and I was like, 'Fuck! What did I just do?' I was panicked. We had two songs. No lyrics. Then I listened to the recordings and demos I'd made on my phone over the past year, and I realized that we had a lot of stuff. Then the lyrics started to come together. Every day more stuff, it was like it was out of our control. When we were done, we just looked at each other, and we were both like, 'This stuff is really fucking good!' No one was more shocked than we were."

"We did a break up record, followed by a political record," recalls Lucas on the decision to not make another concept album this time. "The charge became that we couldn't make a record without leaning on a conceptual crutch. That may or may not be true, but the goal with this record was to trim the fat and just pile on the hooks. All killer, no filler is how the saying goes. Obvious stuff, really. In the end, you're just trying not to suck. It's a simple plan. The record's called 'Hey, Killer'- not 'Hey, Filler' (sorry)."

Local H are funding Hey, Killer with a successful Pledge Music campaign, pre-selling the album and offering other exclusive items and experiences to raise more than 166% of their goal with just under one month to go. Listings include the notebook Lucas used to write lyrics for the new album (sold), handwritten lyrics, signed CDs and vinyl, private concerts, jam sessions with the band at their practice space and private in-home listening parties with the band in attendance. Fox 32 in Chicago filed this report on the listening parties earlier this month:
A portion of the money Local H raises through Pledge Music will go to MusiCares, an organization that works to ensure that music people have a place to turn in times of financial, medical or personal crisis. Pre-order the album and get more info here: http://www.pledgemusic.com/projects/localh.
I'm happy to welcome HellYeah back to Revelator for a second guest spot. This time I welcome one of the founders of the band, Tom Maxwell to discuss a wide range of topics including the bands growth musically.
Tom was very open and candid about the importance of the band taking the next step musically with the band's latest release "Blood for Blood". HellYeah, has been touring nonstop since the album's release last June. The band recently released another powerful video for the song "Hush" in support of the "No More" campaign. Tom talks about the song and sharing in the process with singer Chad Gray who painted his personal experiences with some deep, emotionally charged lyrics.
HellYeah is currently on tour with Godsmack and will be joining this year Mayhem Fest. For information on this year's Mayhem fest please visit. www.rockstarmayhemfest.com
Check out past shows of Revelaor here: