On this episode of Revelator I'll cover the top movies, the Johnny Cash birthday bash, odd news stories This week in Revelator History with Alex Ryder & Blue Stalhi and much more on Revelator.
I hope everyone enjoyed the 100th Revelator last week with Adelitas Way, Johnny Wore Black and the return of Producer Mike.
You can hear that show and other on iTunes:
The Johnny Cash Birthday Bash
This past weekend I got to attend a really amazing event at the Johnny Cash Museum in Nashville. The Johnny Cash Birthday Bash! It was great hanging out and seeing all the great material at the museum that is ever growing. It was even more amazing to attend a private Cash concert featuring some amazing legends in the country music industry and members of the Cash family both speaking and performing. Here is a short list of some of the amazing people at this past weekend's event.
The Q & A with Cindy Cash daughter of Johnny Cash was a real candid, honest look at the man that is and was Johnny Cash.
The concert Saturday night featured:
Tommy Cash
Joanne Cash
Johnny Western
W.S. Holland & Band
Branson on the Road
Lorrie Bennett
David Ferguson
Chance Martin
Girls of the Johnny Cash Museum
I was lucky enough to not only attend but photo this event. You can see all the photos of The Johnny Cash Birthday Bash here: http://www.revelatorshow.com/revelatorphotos#/johnny-cash-birthday-bash/
This Week in Revelator History:
With now over 100 shows this is the first week the features multiple shows. This one is extra special because it features the very first Revelator show. Titled "Table Tennis Trash Talk"
Alex Ryder was the first ever guest on Revelator to talk about her career not only in music but also as an athlete. Alex has been a big supporter of the show and was also featured on the 50th Revelator.
Alex, is working on her new album due out sometime in Spring of 2015 and has recently released a new single "It's Over". This album will be a follow up to her widely popular album EP "Won't You Listen"
Alex and I from the first time we spoke had a very good energy. We can talk about anything from her music, sports, and her love of movies. Alex has a positive energy about her. She has a distinct sound, a timeless sound. If you're a fan of Pat Benatar, or Stevie Nicks then go ahead and hit play on Alex Ryder! She's not a copy of these amazing leading ladies, Alex has her own style, she's has taken that classic sound and made it her own. Alex is one of a kind, a true gem in the massive pond of the music industry. Alex Ryder can sing, play and talk serious tennis table trash!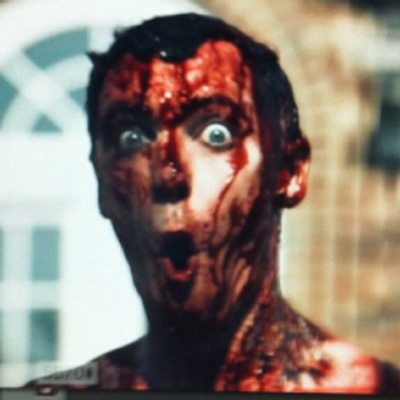 Bret aka "Blue Stalhi" making his third appearance on Revelator #136 to talk about the highly anticipated release of "The Devil"
Bret and I have always been able to discuss many topics and this guest spot is no different.
Bret talks about the tireless work in releasing this album and also his plans to assembly a touring lineup for the New Year and takes his vision and music on the road. I for one am really excited to see this happen.
On this episode you'll hear a few cuts off the album including "It's Not Over Till We Say So" featuring Emma Anzai from Sick Puppies.
Bret, better know as Blue Stalhi appears on Revelator 86" Blue Stalhi in The Drowning Pool" to talk about his upcoming album Devil and his work with the band Red.
Blue Stalhi also appears on Revelator #49 "Blue Stalhi Sunny Side Up"
For more information about Blue Stalhi please visit:
https://twitter.com/bluestahli
It seems that Bret aka Blue Stalhi ends up on Revelator a bunch. He's been on the show on 2 separate occasions including his first appearance on Revelator #49 "Blue Stalhi Sunny Side Up" Bret has worked a lot with former guest and guest I'd really like to have on Revelator including the band Red.
Blue Stalhi is working on a new album set for release sometime in 2015. The album Devil has been in the works for some time with a pre-release in a series of chapters. Devil Chapter 1 features two songs "The Fall" & "Down In Flames" Blue Stalhi has recently released his newest single "Not Over Till We Say So" featuring bassist Emma Anzai from the band Sick Puppies.
I look forward to the full release of the album Devil and having Bret back on once again to discuss all of it and who knows what else we come up with. It's hard to tell.
You can also hear Blue Stalhi on Revelator "Blue Stalhi in The Drowning Pool"