It's the 100th Revelator featuring guest appearances by Adelitas Way, Johnny Wore black and this week in Revelator History with the Fabulous Miss Wendy.
I welcome back my former producer "Mike" back to the show after 34 episodes. Mike was original producer /sound engineer / co-host of Revelator for the first 66 episodes for the old site www.omnes.tv.
It was great having Mike back on the show and for the 100th Revelator. Mike and I talk about a wide range of topics that include about Pot sexy spray, Bill Cosby, and the issues I had with posting the Burlesque photos. Mike and I discuss some of our favorite interviews and guest over the course of Revelator's existence.
After a few days of thought, I've made the decision to post the Burlesque photos. I hope you enjoy the photos included for viewing below.
Adelitas Way:
Rick first appeared on Revelator #73 to discuss the bands current release "Stuck" and the bands dealing with their record label. Rick also discussed his opinions about streaming services and a few other hot topics. You can hear my first interview with rick here:
On this episode, I was able to catch up with Rick on his off day in Chicago to discuss the bands new EP set for release on March 17th. Green beer, Rock music and that is the only Adelitas way we would have it. You can pledge to the bands efforts for creation of the EP & album at http://www.pledgemusic.com/projects/adelitasway
You can hear Adelitas Way new single "I Get Around"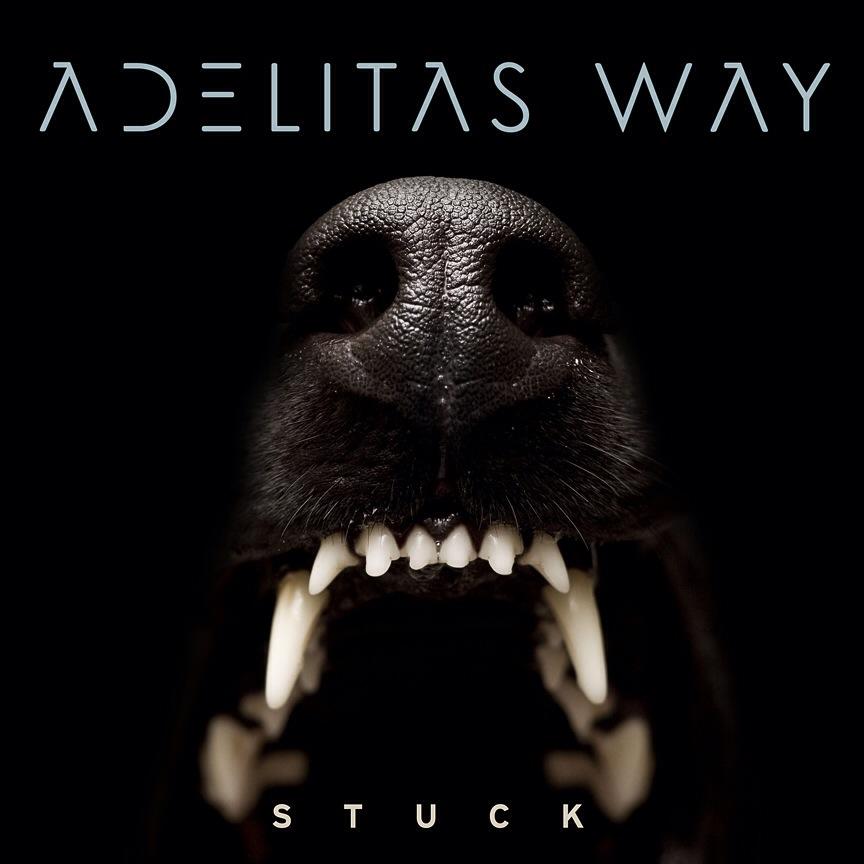 Rick expressed the direction of the new music and how much fun they've had in the process writing it. There is no set release date for the new album but Rick hinted that you can expect it will be out in time for Summer tours in 2015.
With pledging to the bands 4th album, you can win some really great items like signed documents, your name in the liner notes on the album, a phone call from Rick himself, an acoustic performance and even a night out in the bands home town of Las Vegas!! Sin city is calling and for only $3,500 you can go out on the town with Adelitas Way! Rick said they would not take you out and get you drunk but why would you not? Get drinks, hit the clubs, play blackjack, book a hooker for your hotel room later and leave Doug on the roof top on the Cesar Palace hotel & Casino! Sin City baby! It's a great town and a great movie.
Sin City Quote:
The Fire, baby. It'll burn us both. It'll kill us both. There's no place in this world for our kind of fire. My warrior woman. My Valkyrie. You'll always be mine. Always... and never.
Jay from JWB was in Nashville this past weekend and took some time out to do a phone interview. I regret I was unable to meet up with him while he was in town. As luck would have it or well, lack thereof, it ended up being the worst winter weather weekend in Nashville in over a decade.
JWB, appears on Revelator #89 "Johnny Wore Black" to promote his newest release "Walking Under Water Part II"
This time around Jay and I discussed his future plans for his current release "Walking Under Water Part II" and some videos set to be released for the song "Firefly. Jay spoke about how the Firefly video will be a follow animated video "Noise" you can see the video.
Jay is working on new material and is in the creation process for his next release titled "Ultra Violent Light". Jay always has a great perspective on music and the industry as a whole. I liked that he spoke about his stunt work for the film "Fury" "Game Of Thrones" and other big Marvel films coming out this summer. Jay is a great talent in both film and music. He's a man I respect a lot and someone I'm glad to call a friend. I've been doing the show for a long time and I've come across some great people. Jay from Johnny Wore Black is a friend and someone I respect.
Past Guest Music News:
It's been a few shows since I've done a blog spot for past guest but this week given some of the latest press releases and upcoming tours I had to mentions a few.
Flyleaf was on Revelator #96 "Romantic Rebel's of The Flyleaf "in support of their co headlining Snocore tour with this week's guest Adelitas Way.
Flyleaf will be doing another headlining tour this Spring called "The Hottest Chicks in Hard rock Tour" http://www.revolvermag.com/news/hottest-chicks-in-hard-rock-tour-lineup-and-dates-announced.html
The tour will kick off in Illinois on April 8th and finish on May 3rd in San Antonia, Texas. The tour I playing a total of 16 shows featuring supporting acts "Fit For Rivals", "The Agonist", and "Diamante".
TJ the lead singer of The Nearly Deads appears on Revelator #75 Alive, Dead and New Medicine. TJ was a good sport being on the show took y awkward on the spot game show Alive Dead or Nearly Dead pretty well.
I got a text last night from Steven from the band The Nearly Deads with some big news that about a big upcoming tour was coming their way. I can't think of a better, harder working, deserving band to land this opportunity. His text read" Hey, dude! We got the Gig! Revolver made a post about it so it's ok! We are going on tour in April with In This Moment, Butcher Babies and Upon The Burning Body."
So I want to say congrats to all the members of The Nearly Deads! The tour is set to kick off April 17th in Portland.
This week In Revelator History:
Wendy joins me on Revelator #48 to talk about her newest album release and some amazing acts she's opened for like Slash. Wendy has been touring pretty much nonstop from Hollywood, to Costa Rica, Texas and back to the city of angels. Tour, tour, tour, with her pink hair, cheetah guitar and never gonna stop me persistence. The one and only Fabulous Miss Wendy!
· Official The Fabulous Miss Wendy Website
· Facebook
· Twitter
· iTunes
· YouTube
Upcoming Guest:
Almost Kings, Sleepwave, Incite, Little Foot Long Foot and more yet to be named.